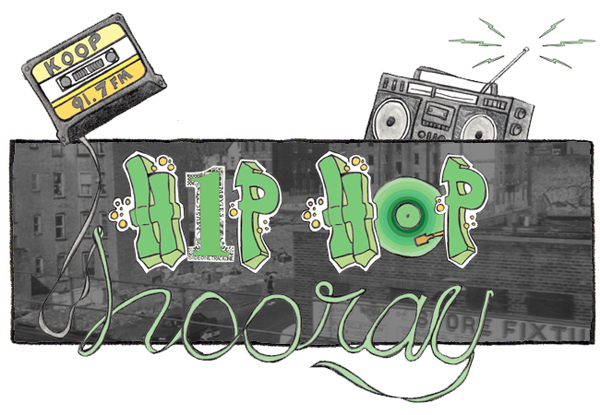 Happy Friday! I don't know if you're excited that it's nearly the end of February, or if you're stressed that the beginning of the year seems to be going by so quickly because, well, I don't know who you are. You seem cool, though.
However you're feeling today, I hope you're enjoying the moment right now, whether this mix provides you with a respite from work, or gives you a soundtrack for your day or weekend. In a too philosophical-for-me way this week, I've been contemplating the moment, and how important being present is.  I ain't even sappy y'all, because all this has a secret point, and because it's me, a hidden agenda:
So much of life is very fleeting: your drive to work today, you reading this blog post right now (so meta), etc. I work in an industry where the very essence of it is the passage of time. I'm talking about radio. It's one of those intangible joys you can't capture, quite literally. It's here and then it's gone; but it's full of so much opportunity for discovery and self-expression, that even if you can't hold it, it's worth it.
My radio station, KOOP Community Radio 91.7FM in Austin is currently holding its Spring Membership Drive.  I hope you'll take this opportunity to acknowledge the metaphysical impermanence of radio and make a financial donation to KOOP in support of the immateriality of existence.  The station can't continue without people like you who love the music, the medium, and the discovery. You may be able to listen to this playlist over and over, but radio is singular, and without it, this playlist wouldn't exist.
Alright, I'll let you off the hook now. Go crazy this weekend, kids.
:Signif – Soul Clap:
:Aesop Rock, C Rayz Walz, And Vast Aire – Karma Killerz:
:Illmind – Deloach (Featuring Bavu Blakes And Poison):
:Prince Paul – You Made Me (A.K.C.):
:DJ Vadim – Your Revolution (Featuring Sarah Jones):
:Illmind – Strange Fruit Project (Featuring Little Brother):
:Copperpot – Blow (Featuring Psalm One):
:African Underground – Abass:
:MIA – 10$:
:Eternia And Moss – Any Man:
:Jean Grae – Killing Em (Featuring Pharoahe Monch):
:Ill Breed Militia – What's An I-Eleven:
:Macklemore – White Privilege:
:The Blueprint – 1988:
:DJ Magic Mike And MC Madness – 16 Slow Draggin: