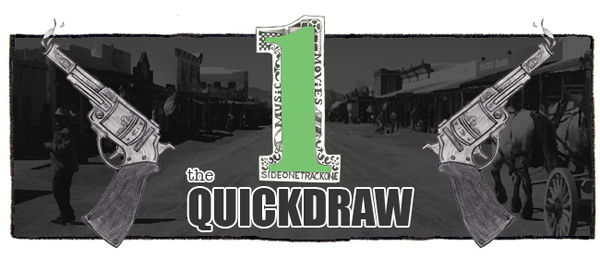 Today's music wants to make out with you.  Enjoy.
:Menomena – Toomer:  These progressive fellas put out an album titled Moms last year, and a couple of the songs that didn't make the cut have been packaged as a double A-side single.  More Menomena is always a good thing, so snatch the tracks up.  The band will soon head out on tour.
:The Ruby Suns – In Real Life:   While I've always liked this band, I've long wanted to love them.  Maybe their new album will make that happen.  This synth-filled number is certainly a pretty great start.  Sub Pop will release Christopher on February February 29.
:Tiger Waves – Fields:  Here's one of Austin's up and coming acts with a new song that was released in celebration of their upcoming tour.  It's a rather pretty pop tune.  Tiger Waves will play the Mohawk tonight with Black Books after the Purity Ring show outside.  The rest of their dates can be seen here.
:Kinski – Conflict Free Diamonds:  It's been so long since this band released anything that I just assumed they had called it quits.  Oops.  They're actually still rocking, and I'm going to guess that they're upcoming full length will be a good one.  Kill Rock Stars will put out Cosy Moments on April 2.
:The Little Ones – Forro:  If you're browsing today's post with the intention of just finding something that's as joyous as can be, then this is it.  Crank the volume and have some fun.  The Branches Recording Collective will release The Dawn Sang Along on February 12.