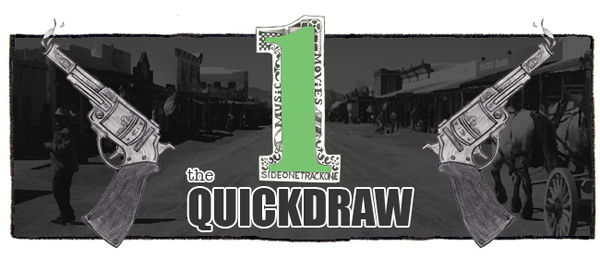 Music!  Enjoy.
:Expert Alterations – The Past And You:  This instantly likeable track is one of the more endearing pop efforts that I've come across in 2015.  Can't wait to hear more off of Expert Alterations debut LP, You Can't Always Be Liked, which is due out October 30 via Kanine.
:Woolen Men – Life In Hell:  Woolen Men are a trio out of Portland.  They have a lo-fi rock sound and like to say things like "Look us in the eyes and tell us you're not getting old" in their press releases.  I'm into it.  Temporary Monument is due out September 4 via Woodsist.
:Shannon And The Clams – It's Too Late:  If Corvette was a bit too slow for your liking, then this upbeat tune should bring you back around on Shannon And The Clams.  I think their upcoming LP is going to be fantastic.  Gone By The Dawn is due out September 11 via Hardly Art.
:Computer Magic – Be Fair:  Been a while since I've heard anything from Danz (aka Computer Magic).  This new single of hers is lush and hooky, and I really like it.  Davos is due out October 16 via Channel 9 Records.  See her October 17 at Stubb's.
:Maserati – Rehumanizer II:  All I can hear throughout the first chunk of this is Flock Of Seagulls' I Ran.  It's kind of weird (in a good way, of course).  Maserati's Rehumanizer is due out October 30 via Temporary Residence.