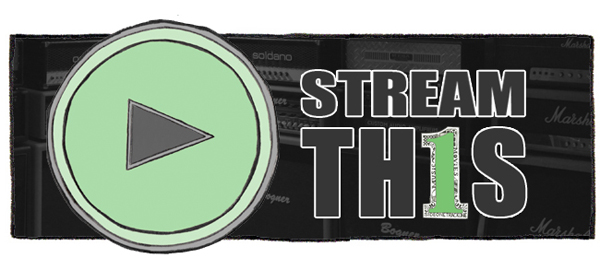 The SOTO inbox is always full of cool stuff that never gets to see the light of day on the actual site, and I'd like to change that.  So, every Friday I'll be posting the best album streams and videos that were sent my way during the week.  Take a scroll and find something worth remembering.
FULL ALBUM STREAMS
Akron/Family – Sub Verses
!!! – Thriller
Beacon – The Ways We Separate
Colin Stetson – New History Warfare Vol. 3: To See More Light
Iggy Pop And The Stooges – Ready To Die
Deerhunter – Monomania
Secret Circuits – Tactile Galactics
Hands – Synesthesia
Coliseum – Sister Faith
Mark Kozelek & Jimmy LaValle – Perils From The Sea
Rollin Hunt – The Phoney
Legs – Pass The Ringo
Sharks – Selfhood
Andy Cato – Times & Places
Annuals – Time Stamp
VIDEOS
Austin's The Couch released their self titled album last year.
Jonny Fritz just released Dad Country on ATO Records.  He'll play Antone's on May 4.
CocoRosie will put out Tales Of A GrassWidow on May 28.
Thee Oh Sees just released Floating Coffin.
Wild Nothing will release the Empty Estate EP on May 14 via Captured Tracks/Bella Union.
Yellowbirds will release Songs From The Vanished Frontier on May 28 via Royal Potato Family.
Bosnian Rainbows will put out its self titled debut on June 25 via Sargent House.
Taken By Trees will release Other Worlds on October 2 through Secretly Canadian.
Young Galaxy's Ultramarine is out now on Paper Bag Records.
Fitz And The Tantrums will release More Than Just A Dream on May 7.
Prissy Clerks released Bruise Or Be Bruised last year.
Portugal, The Man will put out Evil Friends on June 4.
Club 8′s Above The City will be out May 21 via Labrador.