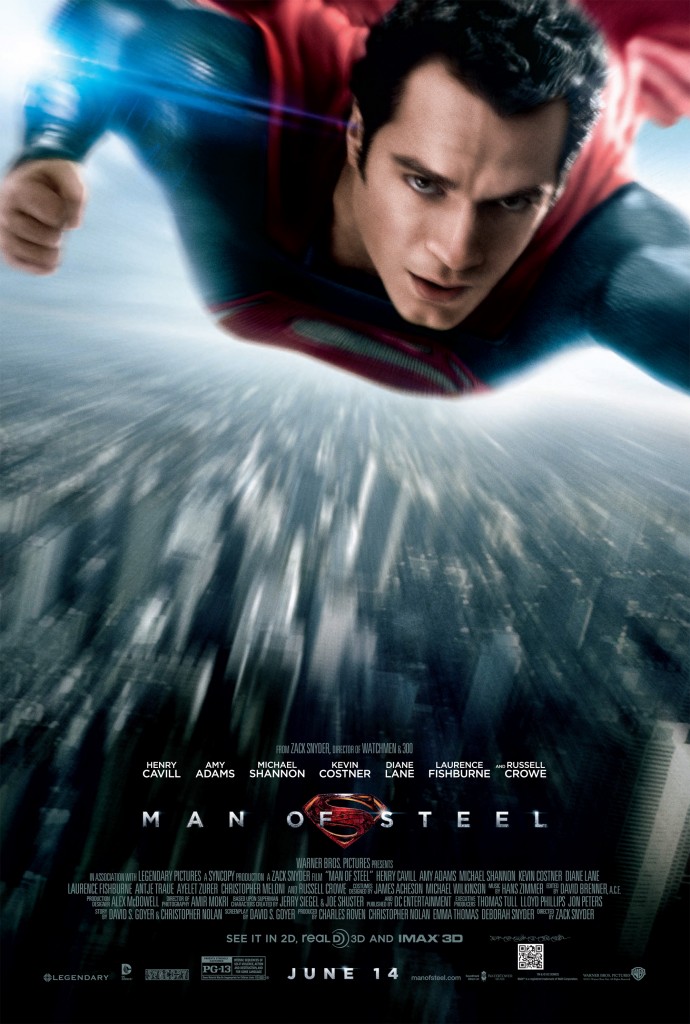 People are doing traditional-style reviews all over the web, so we decided to try something different.  In each "breakdown" we'll take a look at what a film's marketing lead us to believe, how the movie actually played, and then what we learned from it all.  Read on!
The Impression:
The famed Superman finally gets a proper big screen reboot.  The film is directed by THE Zack Snyder and produced by THE Christopher Nolan.  One would assume it's a pairing destined to excel.
The Reality:
Man Of Steel is a good, but not great movie.  The entire cast turn in nice work, the story is more than solid, the villains actually come off as a real threat to Superman, and the action is some of the most wild and massive stuff that I've ever seen.  So what's the problem?  Zack Snyder.  I actually think he's a good director, but Man Of Steel is rather disjointed and manic.  Granted, he keeps things from being an outright mess, but I did feel like I was watching a kid struggle to breathe as they excitedly ramble off the greatest story they know.  "And then, and then, and then … "
This movie is too big of a spectacle to not see in a theater, but be sure to keep your expectations in check.
The Lesson:
Bigger, darker, and uncut is not always better.