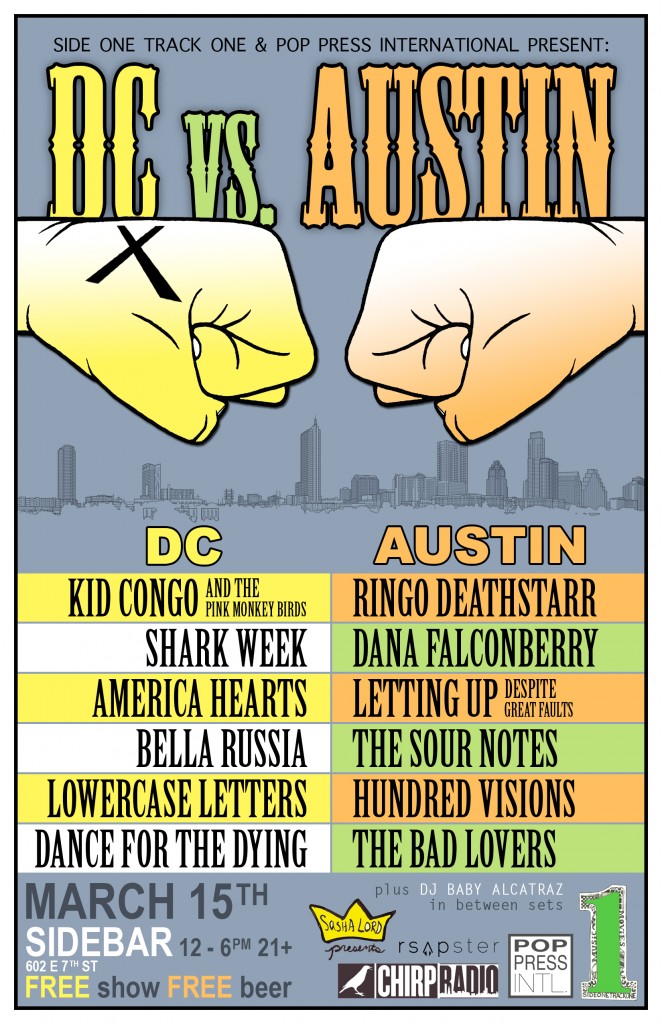 The tidal wave that is SXSW is about to crash upon Austin. I look forward to it every Spring, but this year I'm especially excited since Side One Track One is partnering up with Pop Press International to host DC vs Austin. You'll be there, right? A few weeks back I featured half of the bands that make of the DC side of the lineup. Below I introduce you to the other three incredible bands representing the nation's capital.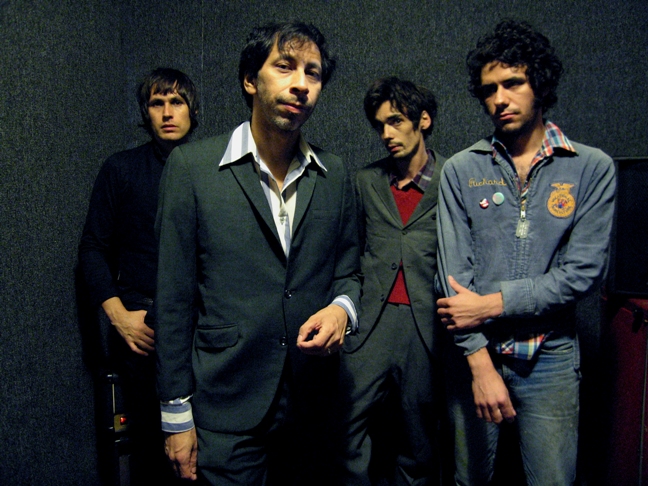 I knew Kid Congo Powers was a member of The Gun Club and The Cramps, so I should not have been surprised when his live show at last year's SXSW was one of my festival highlights. I dragged a bunch of friends to see him and we were all blown away. Kid is a punk rock vet and a fantastic showman. The songs he's currently writing with his band the Pink Monkey Birds hearken to his time with those two bands with punchy drums and psychedelic speak-sing vocals. With the understanding that SXSW is a great time to see as many bands as possible, see Kid Congo Powers at least twice.
:Kid Congo Powers And The Pink Monkey Birds – At The Ruin Of Others: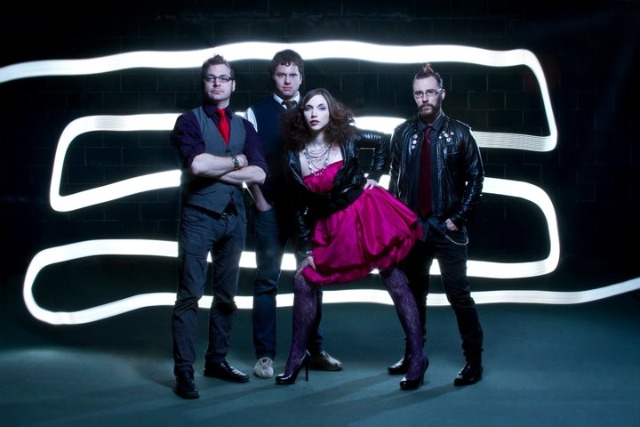 Don't let the morbid sounding name fool you, Dance For The Dying sounds more like Metric or Heart than anything goth-inspired. That said, one of their songs, Death In The Garden, is about a decomposing rat that singer M.C. Wolfe found outside her apartment. The songs on their newest EP, Puzzles for the Traveler, are a little more synth-heavy than their earlier work, but this is music that's very true to the spirit of rock and roll.
:Dance For The Dying – El Monstro: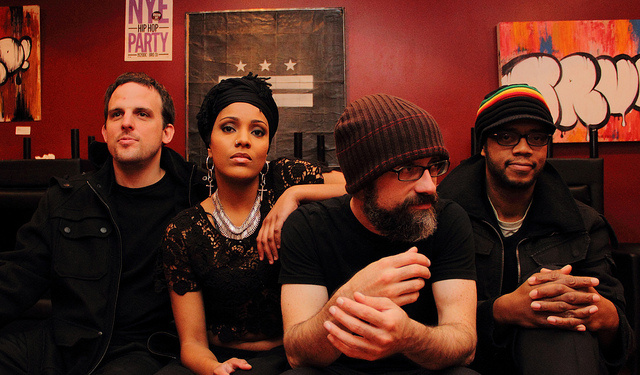 If you've read any of my past SOTO columns you know I'm all about garage rock and SXSW is where I catch as many noisy/drunk bands as I can. However, it's important to mix things up periodically. This is where Lowercase Letters comes in, as they will provide just the change of pace I need. They're billed as neo-soul, but it's really straight up baby making music. Groove to them during the day and then again at night (if you're lucky).
:Lowercase Letters – Hookup Fee: