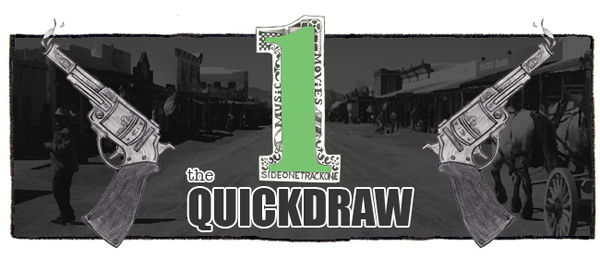 Music!  Enjoy.
:Titus Andronicus – Fatal Flaw:  Here's another raucous good time from the one and only Titus Andronicus.  If this track doesn't make you want to go wild, you should seek help immediately.  The Most Lamentable Tragedy is due out July 28 via Merge.  See them on September 20 at Red 7.
:Widowspeak – Girls:  This new Widowspeak single is one of the more pleasant things I've heard in 2015.  I love Molly Hamilton's inviting vocal work and the meandering arrangement is delightful.  All Yours is due out September 4 via Captured Tracks.
:Lower Dens  – Maneater (Hall & Oates Cover):  For fun (I assume), Lower Dens performed this Hall & Oates cover live during a recent Sirius XMU session.  The original will always be my favorite version, but I definitely dig the moody twist that's been applied here.
:Mas Ysa – Gun (Featuring Nicole Miglis):  This powerful duet with Nicole Miglis (of Hundred Waters) is the latest and greatest effort from Thomas Arsenault (aka Mas Ysa).  I'm impatiently waiting for the day I can take his debut album and devour it with a good pair of headphones.  Seraph is due out July 24 via Downtown Records.  See him July 17 at Red 7.
:Chelsea Wolfe – Carrion Flowers:  Unsurprisingly, I'm all about this crunchy, haunting wall of sound from Chelsea Wolfe.  There's something about her weirdness that always pulls me in.  Abyss is due out August 7 via Sargent House.  See her September 19 at the Mohawk.