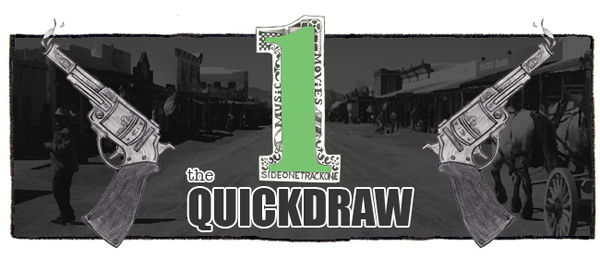 Music!  Enjoy.
:EL VY – Return to the Moon (Political Song for Didi Bloome to Sing, with Crescendo):  EL VY is – and I'm quoting the press release here – "not a replacement or a side project, but a glimpse into an alternate musical universe" from Matt Berninger (The National) and Brent Knopf (Ramona Falls/Menomena).  OK?  Either way, those two are favorites of mine and this song is quite easy on the ears, so I'm in for more.  Return To The Moon is due out October 30 via 4AD.
:Widowspeak – Dead Love (So Still):  Where is everyone in regards to the upcoming Widowspeak album?  I feel like there hasn't been much chatter about it.  This is another stellar single off of the LP (here's another).  All Yours is due out September 4 via Captured Tracks.
:Low – What Part Of Me:  This is a really pretty new single from Low.  Like everyone else, my level of love for the band is at its highest when they're crawling along and slinging darkness around, but this song is just too inviting to not appreciate.  Ones And Sixes is due out September 11 via Sub Pop.
:jj – Fuck It:  jj have seemingly reached a point where they have no more fucks to give, and I'm all about it.  This attitude-laced effort is rad and serves as a great companion piece to their other sassy single, Truce.  The Death EP is due out June 12.
:Caspian – Darkfield:  Things have been a little slow on the post rock front in 2015, so big ups to Caspian for providing fans of the genre something to lean on.  As always with anything instrumental, you should slap on some headphones before you hit play.  Dust And Disquiet is due out September 25 via Big Scary Monsters.