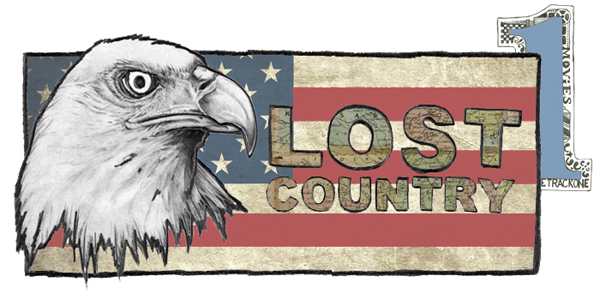 As the slick, overproduced country sounds of the 1980's transitioned into the insufferable cubicle pop of the 1990's and beyond, traditional country music was pushed to the AM radio fringes and then mostly forgotten by mainstream radio. LOST COUNTRY will take a look back at obscure and overlooked artists from country music's heyday of the 1960's through 1970's.
The Lure of The Louvin Brothers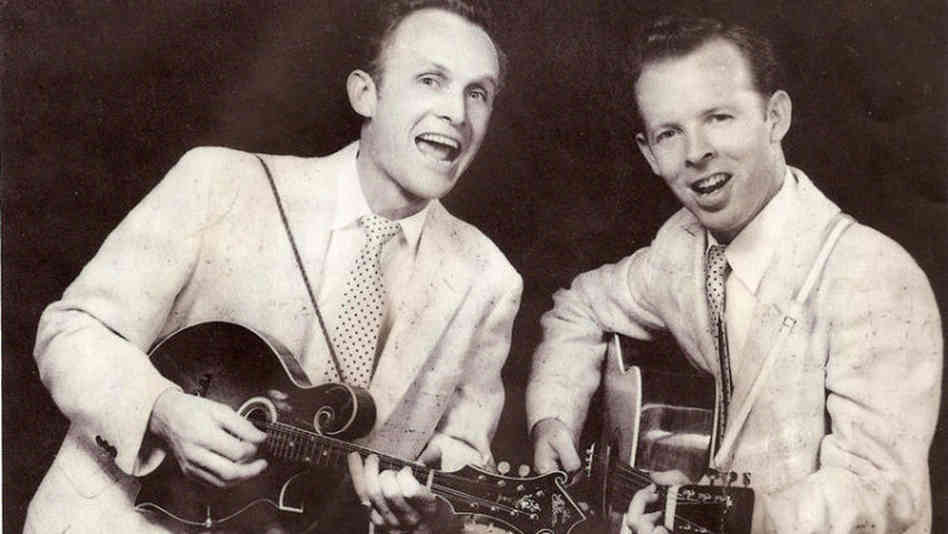 There might not be a sweeter, more pure sound escaping from a set of speakers than the perfectly matched voices of Charlie and Ira Louvin. They weren't the first country duo to bring close harmony-style singing to the mainstream – they have the Monroe and Delmore Brothers to thank for that – but damned if they didn't perfect it.
Growing up on a struggling farm in Sand Mountain, Alabama just after the Great Depression, brothers Charlie and Ira got the music bug after walking ten miles to see Roy Acuff perform a concert at their local school. They decided that night that music was going to be their escape from poverty, their escape from the suffocating cotton fields that left their hands raw, and their escape from the abusive hand of their father.
Success didn't come fast for Charlie and Ira. After scraping up enough money to buy a mandolin and a beat-up Gibson guitar, the brothers set out with the dream of one day performing at the Grand Ole Opry. They found minor success performing gospel songs on a tiny 250-watt radio station, but it wasn't enough to pay the bills. A stint in the Army for Ira and two stints in the service for Charlie put a hiccup in their plans, but they were soon reunited.
The Louvins finally found their breakout success in 1955 with the release of their first album The Louvin Brothers (MGM). The album spawned two Top Ten hits – When I Stop Dreaming, a gorgeous, heart-breaking song about love lost but not forgotten, and I Don't Believe You Met My Baby, an up-tempo sing-along executed in harmonic perfection. Charlie and Ira's voices blend flawlessly, with Charlie's alto and Ira's high tenor weaving around each other in close harmony while a strummed guitar and plucky mandolin spring the song forward.
The album also saw the release of what could arguably be called the Louvin Brothers most popular and controversial song, Knoxville Girl, a dark, disturbing Appalachian ballad about a jilted lover who beats his girlfriend to death with a stick after he catches her cheating. "She never spoke another word/I only beat her more/until the ground around her within her blood did flow." Chilling stuff, delivered beautifully.
The 1956 release of Tragic Songs of Life was their first in a long-line of releases on Capitol Records. The album, a collection of cautionary tales, were country tunes spun with a dark edge. The album saw three songs climb to lucky number 7 on the charts, Hoping That You're Hoping, Cash on the Barrelhead and You're Running Wild, an ode to a cheating lover.
The Louvins were a critical and popular success in the late 1950s and early 1960s and were making a good living on the road, but Ira's behavior was erratic at best. A notorious drinker, the older of the two brothers would often smash his mandolin on stage when it failed to stay in tune, ultimately ending many shows prematurely. He was a mean drunk, too, and he didn't have much luck in marriage (his third of four wives shot him after he attacked her) – he survived. Charlie, on the other hand, was the polar opposite, and was the quiet, responsible, driving force in the band.
Having been raised as hardcore Southern Baptists, songs about God and Jesus were a staple of the Louvin Brothers discography. Their 1959 release, Satan is Real, was a concept album that opened with a religious monologue from Ira, then transitioned into The Great Atomic Power, a song that questions whether the listener is ready to meet God in case an atomic bomb is dropped on America. It comes across as kitsch now, but at the time, the brothers meant business.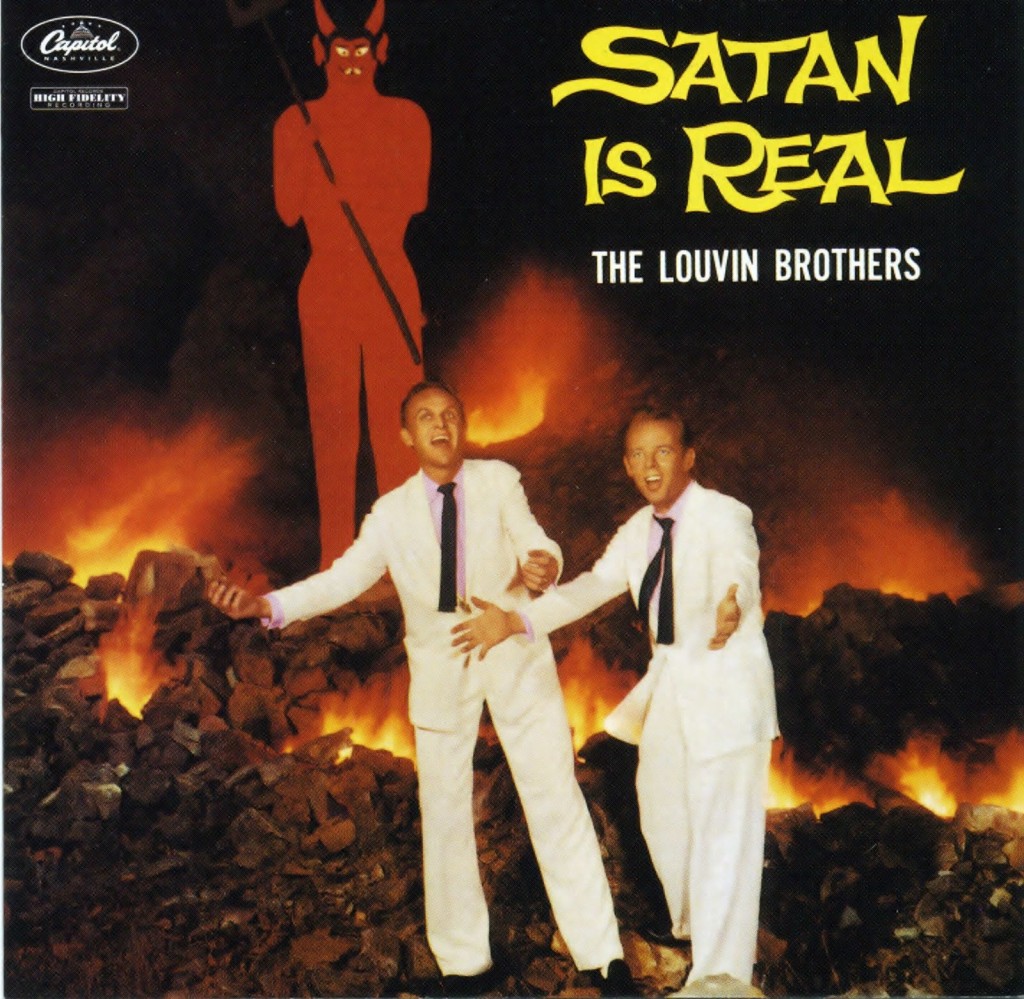 More than anything, Satan is Real is known for its curious album over which depicts Charlie and Ira performing in front of a backdrop that features a goofy-looking Satan staring out at a pit of fire. According to Charlie's autobiography, Satan Is Real: The Ballad of the Louvin Brothers (It Books, 2012), Charlie took two pieces of plywood from his son's train set, cut them in half and built the 16-foot-tall Satan. The pair then hid old tires in a rock quarry, soaked them in kerosene and set them on fire. The photo shoot got complicated when rain began hitting the hot rocks, causing some of them to explode. The whole ordeal nearly scared off the Capitol Records photographer, but luckily he got the shot. It truly is an amazing album cover.
The Louvin Brothers released six more albums on Capitol Records before Ira's drinking and lack of showmanship became too much for Charlie to take. In 1963, the pair disbanded, with Charlie setting out on a solo career and Ira setting out on a drinking binge. Sadly, in 1965, Ira and his fourth wife were killed in an early-morning head-on collision with a drunk driver in Williamsburg, Missouri. At the time, Ira had recorded but not yet released his self-titled debut solo album. It was eventually released posthumously six months after his death.
Charlie would go on to have a successful solo career, landing songs on the charts from the mid-1960′s through the mid-1970′s. His highest charting solo efforts were his first two singles, Less and Less and I Don't Love You Anymore, which reached number 4 on the charts. After Ira's death, Charlie took his music in a slightly more upbeat direction, embracing less serious songs but delivering them with the same strong voice.
Charlie continued to record and perform all the way up to his death in 2011 at the age of 83. He was a member of the Grand Ole Opry from 1955-2011.
The Louvin Brothers' music continues to influence artists to this day. They were highly inspirational to historic acts like the Everly Brothers, and Gram Parsons loved them so much he recorded their song The Christian Life during his brief stint with The Byrds on 1968′s country masterpiece, Sweetheart of the Rodeo.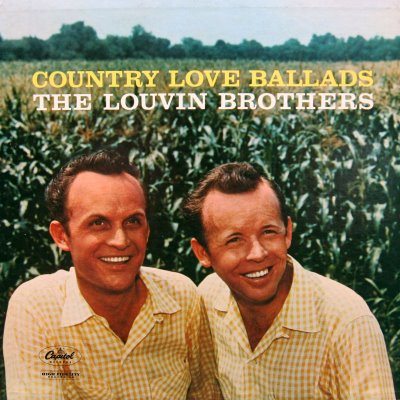 Recommendations: There really is no wrong entry point for The Louvin Brothers. Pick an album and just listen. My personal favorite is Tragic Songs of Life, (1959, Capitol Records). Light in the Attic re-released Satan is Real on vinyl in 2012, and it's worth picking up for the album cover alone. Charlie's autobiography, the aforementioned Satan is Real: The Ballad of the Louvin Brothers (It Books, 2012), is a fun read as well.