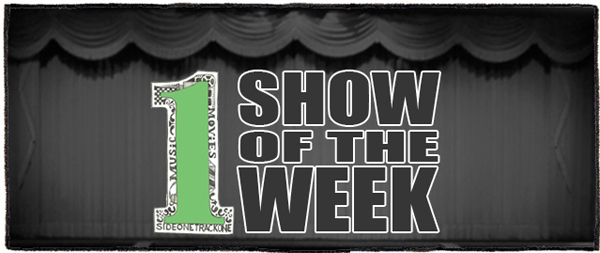 I'm super excited for two shows – both of which are album release parties – this week, and since they're on different nights, I'm highly recommending both.
1)  Pageantry will be celebrating the release of their new album, Influence, at Cheer Up Charlie's on Friday.  Also on the bill is a variety of SOTO favs – Good Field, Borrisokane, Lomelda and Birthday Club.  That's an all-around great lineup.  Be there.
2)  Dana Falconberry & Medicine Bow will be at Stateside Theater on Saturday in celebration of the release of their awesomely titled album From The Forest Came The Fire.  I suspect it'll be an enchanting evening.  Don't miss it.
BONUS Show Recommendations:
Tonight:
- Thor and Friends, The Dan Ryan, Little Mazarn at the Mohawk
- Greg Dulli, Derrick Brown at the Central Presbyterian Church
- Loteria, The Two Lips, Que Pasa?, Dryspell at Hotel Vegas
Thursday:
- Melvins, Napalm Death, Melt Banana at the Mohawk
- They Might Be Giants at Stubb's
Friday:
- Royal Forest, Summer Swells, Modrag, Mother Merey & the Black Dirt, Plantation at The Sidewinder
- Young Lovers, Sailor Poon, Leather Girls at Barracuda
- Wiretree, El Campo at Lamberts
Saturday:
- MCG, The Warplanes, Obsolete Machines, Marshall Moon and Friends, Megafauna, Rishloo, Transit Method at The Sidewinder
Sunday:
- Matthew Squires and the Learning Disorders, Matt Hines, Dawn & Hawkes, Turtle Dove & John Valley, Carry Illinois, Carl Theil, Blue Bear, Philip Olsen, Mamahawk at The Sidewinder