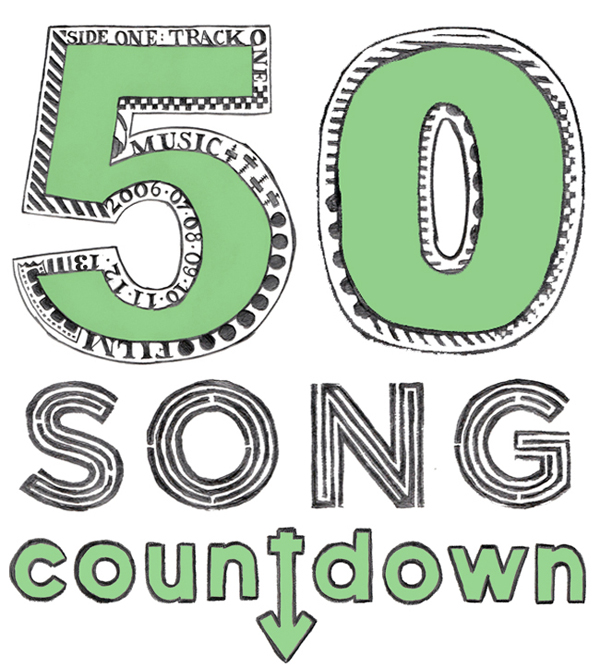 We're now firmly in the mid-section of this list.  I hope that so far you've been digging it and have maybe found some new stuff.  Let me know if you have any guesses on what will be in the top spot!  Enjoy.
30)  :Action Bronson – The Rockers (Featuring Wiz Khalifa):  Out of the ton of good stuff that Action Bronson released in 2013, this track is my favorite.  He sounds great in it, and I especially dig the Wiz Khalifa verse.  From the SAAAB Stories EP.
29)  :Phantogram – Celebrating Nothing:  At some point in 2014 I'm going to finally get a new Phantogram album.  Until then, I'll just let this gem swirl around in my head.  From their self titled EP.
28)  :Divine Fits – Ain't That The Way:  If you ask me, this is the best Spoon cover that Divine Fits have ever done.  Ha!  Seriously though, it's a pretty great pop song.  From the Ain't That The Way/Chained To Love digital single.
27)  :M.I.A. – Y.A.L.A.:  Another year, another great single from M.I.A.  She may be a bit unhinged, but her work is consistently interesting and worth your time.  From Matangi.
26)  :Joanna Gruesome – Sugarcrush:  This infectious piece of noise pop has been a favorite of mine for months.  Also, as a Joanna Newsom fan, I'm admittedly a sucker for the name Joanna Gruesome.  From Weird Sister.
25)  :The Orwells – Other Voices:  While the hard working, fresh out of high school dudes in the Orwells make me feel lazy and old, I can't help but dig their music.  This rock tune is as catchy as it gets.  From the Other Voices EP.
24)  :Son Lux – Lost It To Trying:  This song is definitely Sigur Ros-light, but I think that actually makes me like it more.  Toss on headphones or just crank your stereo, either approach works well with Son Lux.  From Lanterns.
23)  :The Men – The Seeds (Acoustic Version):  The original version of this track is rather nice, but I think the acoustic take really makes for something special.  It's definitely my favorite song by the Men.  From the Campfire Songs EP.
22)  :Youth Lagoon – Dropla:  Throughout the year this Youth Lagoon song was one of my go-tos for when I just wanted to kick back and listen to something.  It has such a stellar, well layered arrangement.  From Wondrous Bughouse.
21)  :Lightning Dust – Loaded Gun:  I ended up not loving Lightning Dust's new synth-enthused sound as much as I thought I would, but I do think this particular song is rad.  Be sure to jam it.  From Fantasy.