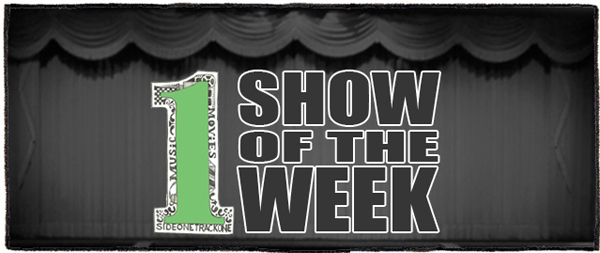 There's so much going on this weekend, and I'm out of all of it due to two weddings.  I've really got to tighten up my friend circle.  Just kidding.  On the show front, here's what I think you should do – support Levitation.  The festival took a pretty big hit last year when bad weather forced its cancellation, and now it's only in club-form for 2017.  If you ask me, this is the perfect time to show all the love for the fest!  Get out there.  There are three shows to choose from.  All are presented by Levitation!
Tix are HERE. Set times are HERE.
Thursday: Golden Dawn Arkestra, Superfonicos, Annabelle Chairlegs, Dream Machine, Dallas Acid, The Sun Machine, Sitarji, DJ Al Lover at Barracuda
Friday: Night Beats, Holy Wave, A Giant Dog, American Sharks, Chris Catalena, Rotten Mangos, Al Lover, Teevee at Barracuda
Saturday: Mr. Elevator, L.A. Witch, Cool Ghouls, The Sister Rays at Hotel Vegas
PS – I've got another edition of the 93.7 KLBJ's Sunset Series this Sunday out at Ernie's On The Lake.  Come see Eric Tessmer, Skyline and Wild Bill And The Lost Knobs.  It's FREE!  Music starts at 5pm.
BONUS Show Recommendations:
Tonight:
- Vampyre, Oozer, Riot Punch, Screamin J at Beerland
- NE-HI, Tamarron, Junkie at The Sidewinder
Thursday:
- New Found Glory (performing Catalyst and Nothing Gold Can Stay), Trash Boat at the Mohawk
- Julia Lucille, Moses Nesh at the Cactus Cafe
Friday:
- The Sword, Croy & the Boys, Chamberlain Greene at the Mohawk
- Alex Napping, Lomelda, Ama, Caroline Says, DJ Mary Magdalena at Cheer Up Charlies
- Summer Salt, The Walters, Roses, Daphne at The Sidewinder
- Bidi Bidi Banda, Su Madre at 3ten ACL Live
- Heavenly States, Ladyfang at the Hole in the Wall
Saturday:
- The New Pornographers, Waxahatchee at Stubb's
- San Saba County at Stubb's
- New Found Glory (performing Sticks & Stones and self-titled), Trash Boat at the Mohawk
- Hikes, Buhu, Whit, Dream Attics at The Swan Dive
- Good Field, Tamarron at Austin Beer Garden Brewing Co.
- Derby in the City Music Festival with Citizen Cope, Black Pistol Fire, Kentucky Derby on Jumbotron, Sweet Spirit, Los Coast, The Watters at the Austin American Statesman
- JMBLYA 2017 with Chance the Rapper, Gucci Mane, Steve Aoki, Migos, Lil Uzi Vert, 6lack, Young Dolph, Snow Tha Product, YFN Lucci, Pell, DJ Mr. Rogers, DJ uLOVEi at Austin360 Amphitheater at Circuit of The Americas
- Pecan Street Festival with My Jerusalem, BLXPLTN, Palm Daze, The Dizzease and more on 6th Street
Sunday:
- Pecan Street Festival with Annabelle Chairlegs, Christina Cavazos, Evil Triplet and more on 6th Street