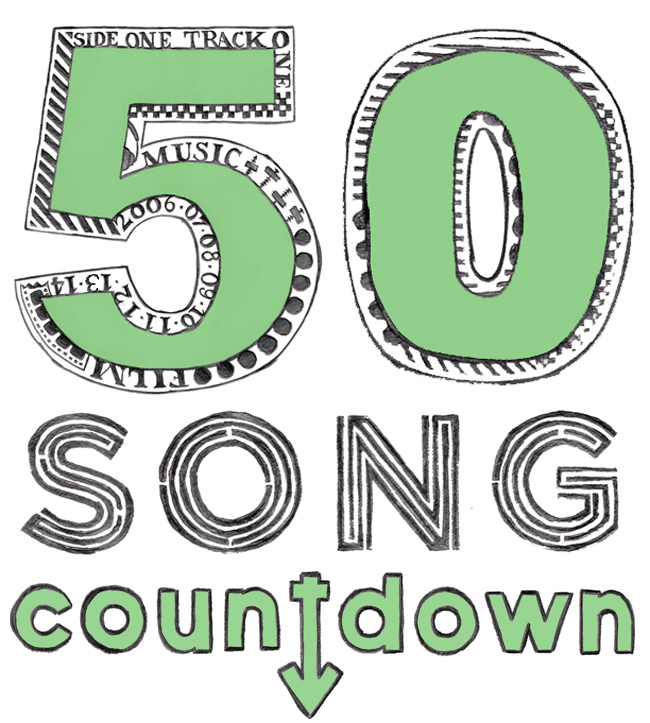 Boom.  Here's part two of my Top 50 Songs of 2014.  If you missed the first installment, check it out here.  The other parts will arrive each day this week!  Enjoy.
40)  :Braid – No Coast:  It was the arrival of this anthemic track that pushed me from curious to excited about Braid reuniting for a new full length (their first in 16 years).  From No Coast.
39)  :Eternal Summers – Gouge:  I've had this shoegazey number on repeat for just about the entirety of 2014.  I definitely think it's Eternal Summers' best song (so far).  From The Drop Beneath.
38)  :Letting Up Despite Great Faults – Wrapped:  This fantastic slice of dream pop is from one of my favorite bands in Austin, Letting Up Despite Great Faults.  It'll make you dance (and maybe cry a little).  From Neon.
37)  :Mas Ysa – Shame:  Thomas Arseneault (aka Mas Ysa) churns out some really interesting stuff.  For instance, this synthy gem is somehow both very calculated and super raw.  From The Worth EP.
36)  :Alvvays – Archie, Marry Me:  Sure, Alvvays is a pretty silly name, but that doesn't mean this song isn't one of the best lo-fi pop efforts of the year.  From the band's self titled album.
35)  :Pillar Point – Eyeballs:  I'm not sure that Scott Reitherman (formerly of Throw Me The Statue and now the main brain behind Pillar Point) has ever made a song that I didn't like.  The guy sure knows how to craft quality pop music.  From the band's self titled album.
34)  :Cymbals Eat Guitars – Chambers:  If you've ever wanted to hear Cymbals Eat Guitars as a full-on accessible rock act, then this is the song you've been looking for.  It's a good sound for them.  From Lose.
33)  :Ariel Pink – Put Your Number In My Phone:  When it comes to Ariel Pink, I'm always impressed with the way he's able to craft that one single every release that's a total ear-pleaser.  I think he does it on purpose so it's easier to dive into the bizarro creations that usually fill out his albums.  From Pom Pom.
32)  :Sylvan Esso – Coffee:  For a while I thought MS MR's fancy remix of this track was unbeatable, but in the end I found myself partial to the minimalistic sound of Sylvan Esso's original take.  From the band's self titled album.
31)  :Weaves – Shithole:  Every time I listen to this song I immediately want to travel back to the 90s so that I can be angsty about having to exist in the 90s.  Thanks for that, Weaves.  From the Shithole single.