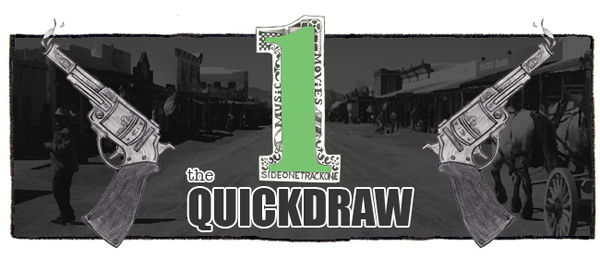 Music!  Enjoy.
:FIDLAR – Drone:  I can't wait for the new FIDLAR album.  Those guys don't know how to make anything that's not noisy and fun (as further proved by this catchy new single).  Too is out September 4 via Mom + Pop.  See the band at ACL in October.
:Chvrches – Never Ending Circles:  Here's the latest anthemic pop effort from Chvrches.  I like it, but that's probably because it sounds a whole lot like Recover.  If it ain't broke don't fix it?  Every Open Eye is due out September 25 via Glassnote.  See the band at Fun Fun Fun Fest in November.
:Yacht – I Thought The Future Would Be Cooler:  Yacht love a good concept, so I'm not surprised that their new album is a "sweeping and visionary critique of the 21st century."  This first single is a bit heavy handed on the songwriting side of things, but you'll probably be too busy dancing to notice.  I Thought The Future Would Be Cooler is due out October 16 via Downtown.
:Lemonade – Dancer On The Shore:  Every time I listen to this song I totally zone out.  It's a rather dreamy, hazy effort, and I just want to kick back somewhere while it drifts along in the background on repeat.  No word yet on when Lemonade's next album will arrive.
:Battles – The Yabba:  You know what?  This song is 1,000 times more listenable than Tyondai Braxton's solo stuff that he put out this year.  They never needed him anyway!  Battles' La Di Da Di is due out September 18 via Warp.  See them at the Mohawk on October 14.