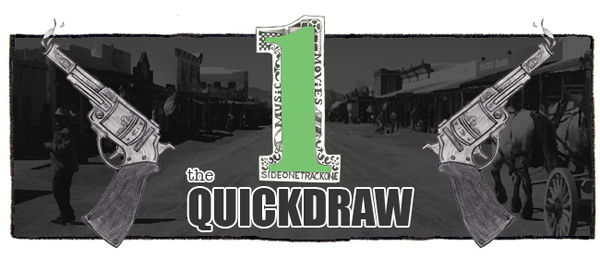 Today's music likes its coffee without cream.  Enjoy.
:Menahan Street Band – Lights Out:  While I love the fact that this group of soul geniuses have readied a new album, I hate that their tour with Charles Bradley doesn't feature a stop in Austin.  Oh well.  At least I have you.  The band will release The Crossing on October 30 via Dunham/Daptone Records.
:Ducktails – The Flower Lane:  I don't think I realized how long this Matt Mondanile-lead act has been around.  They're about to put out their fourth full length!  That's just sort of blowing my mind.  At any rate, this laid back pop tune is the first track to be released off their new effort, which is titled The Flower Lane and is due January 29 via Domino.
:Legendary Wings – Paper Roses:  Dirtnap Records is home to some of the best pop punk that Earth has to offer, and this band is one of their most recent signings.  You're going to dig them.  Making Paper Roses just came out last week.  Go pick up a copy or three!
:Fidlar – Awwwkwarrrddd (Featuring Kate Nash):  Once this year is all said and done, it's going to be very difficult to not put all of Fidlar's 2012 tunes in my top song list.  The band just doesn't know how to do anything bad.  This is a random single, so download it while you can.
:Still Corners – Fireflies:  This is a really pretty pop track that I probably should have posted a few weeks back.  Better late than never, right?  Still Corners are said to be working on their next full length, which will be out sometime next year on the almighty Sub Pop.