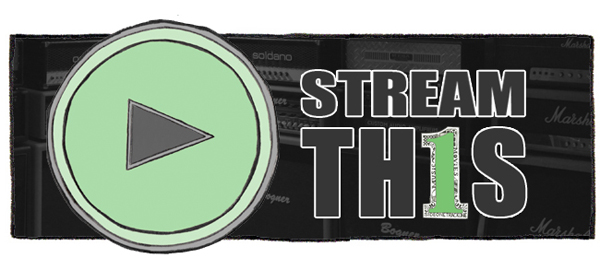 The SOTO inbox is always full of cool stuff that never gets to see the light of day on the actual site, and I'd like to change that.  So, every Friday I'll be posting the best album streams and videos that were sent my way during the week.  Take a scroll and find something worth remembering.
FULL ALBUM STREAMS
David Bowie – The Next Day Extra
M.I.A. – Matangi
Latryx – The Second Album
Mount Eerie – Pre-Human Ideas
Eminem – The Marshal Mathers LP 2
Lady Gaga – Artpop
Songs: Ohia – Magnolia Electric Co. (10th Anniversary Deluxe Edition)
Flume – Self Titled
Cate Le Bon – Mug Museum
Nguzunguzu – Skycell
Vaura – The Missing
Eraas – Initiation
Chris Garneau – Winter Games
Cold Beat – Worms EP
Caspian – Hymn For The Greatest Generation EP
ILLS – Hideout From The Feeders
Vaadat Charigim – The World Is Well Lost
VIDEOS
Thao And The Get Down Stay Down just put out The Feeling Kind EP on Ribbon Music.
Chvrches' The Bones Of What You Believe is out now.  They play Stubb's on November 22.
Ty Segall's Sleeper is out now on Drag City.
Yuck's Glow And Behold is out now on Fat Possum.
Frightened Rabbit's Pedestrian Verse is out now on Atlantic Records.
JD Samson & MEN's Labor is out now.  They play Cheer Up Charlie's tomorrow night.
These New Puritans put out Field Of Reeds this week via Infectious/PIAS.
White Sea recently released the They Don't Know single.
Tim Kasher recently released Adult Film.
The Hairs' Call Me Mista is out now.
Owen's L'Ami du Peuple is out now on Polyvinyl.
Someone Still Loves You Boris Yeltsin's Fly By Wire is out now on Polyvinyl.  They play Holy Mountain on December 7.
Night Beds' Country Sleep is out now on Dead Oceans.
Califone's Stitches is out now on Dead Oceans.
Weekend put out Jinx earlier this year via Slumberland.