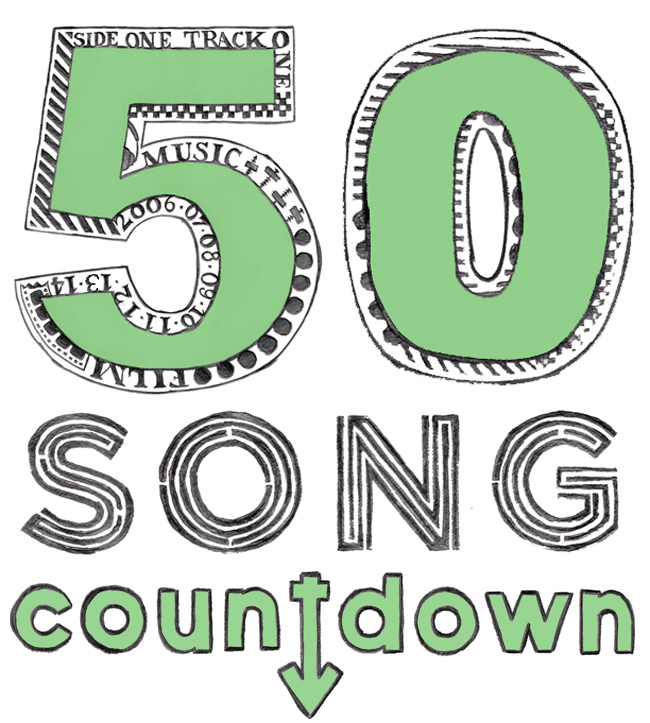 Hey there, let's begin running down my Top 50 Songs of 2014 (there will be one part each day through this Friday).  As is always the case, the list is comprised of music I've shared here at SOTO throughout the year.  Enjoy.
PS – If you missed my 2014 Austin Essentials, all three of those volumes are now on one page right HERE.
50)  :Lana Del Rey – West Coast:  Yeah yeah, I know, Lana Del Rey has big lips and no one (publicly) likes her, but I don't care, this Dan Auerbach-produced track is great.  Total smokey, moody goodness.  From Ultaviolence.
49)  :Slow Magic – Hold Still:  This one from Slow Magic features what's probably my favorite "wait for it" moment of 2014.  If the final 30 seconds don't make you want to move, then you might be dead.  From How To Run Away.
48)  :Joanna Gruesome – Psykick Espionage:  Noisy and infectious.  That's definitely the best way to describe this track from the one and only Joanna Gruesome.  From the band's split 7″ with Perfect Pussy.
47)  :White Reaper – Half Bad:  There's so much energy and enthusiasm packed into this ripper from White Reaper that it's become one of my go-tos for whenever I need a pick-me-up.  From the band's self titled EP.
46)  :Sleater-Kinney – Bury Our Friends:  Sleater-Kinney are back and they've still got it!  Not that I'm in any way surprised, of course – Corin, Carrie and Janet are pure magic when they're together.  From No Cities To Love.
45)  :Perfume Genius – Queen:  While I didn't find Perfume Genius' latest album to be for me, I do love this song.  It's a powerful listen that grabs you and never lets go.  From Too Bright.
44)  :How To Dress Well – Repeat Pleasure:  This impeccably crafted track is no & It Was You, but I do think it's the most accessible that Tom Krell (aka How To Dress Well) has ever been.  From What Is This Heart.
43)  :Sophie – Lemonade:  Of all the songs that will appear on my Top 50 list, this pop blip from Sophie is the one I expect to divide people the most.  It's a weird and obnoxious earworm.  From the Lemonade/Hard single.
42)  :New Pornographers – Brill Bruisers:  There was a stretch this year where I just about wore out this gloriously upbeat track from New Pornographers.  Talk about power pop perfection.  From Brill Bruisers.
41)  :Terry Malts – Let You In:  Another year, another fuzzed out track from Terry Malts that's really difficult to get out of my head.  Things could be worse, I suppose.  From the Insides EP.