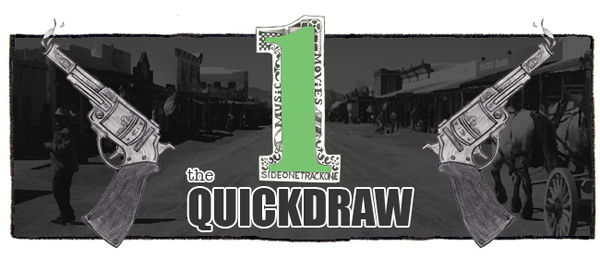 Today's music once had a weird night in Tijuana.  Enjoy.
:LADY – Tell The Truth:  To be honest, I wasn't too impressed with this song the first time I heard it.  After a couple of listens, though, I think I see what LADY is going for, and I approve.  Quality soul music here, friends.  Grab their self titled debut now on Truth And Soul Records.
:Cloud Control – Scar:  This soaring pop tune is just dramatic enough for me to easily picture it playing over a montage of pretty people contemplating the complicated relationships that make up their lives.  So there's that.  Cloud Control will release Dream Cave on September 17 via Votiv.
:Minks – Margot:  I really like this song.  It has such a wonderfully layered sound, and I appreciate that it favorably reminds me of Crystal Skulls.  Minks will put out their sophomore effort, Tides End, on August 6 via Captured Tracks.
:Soft Swells – Lifeboats:  Despite the fact that Soft Swells are on an Austin-based label that I have a lot of respect for, I've never been much of a fan.  With that being said, this song comes off as too inspired for me to not dig it.  The Lifeboats EP is out tomorrow via Modern Outsider.
:Carly Rae Jepsen – Call Me Maybe (Saint Pepsi Edit):  I found this piece of electronic wizardry over at Stereogum yesterday, and I pretty much haven't been able to stop listening to it.  The kids call it vaporwave, but that's so silly that I'm ashamed I even typed it.  By the way, the vocals in this track are actually Carly's.  How crazy is that?  Follow Saint Pepsi on Bandcamp.