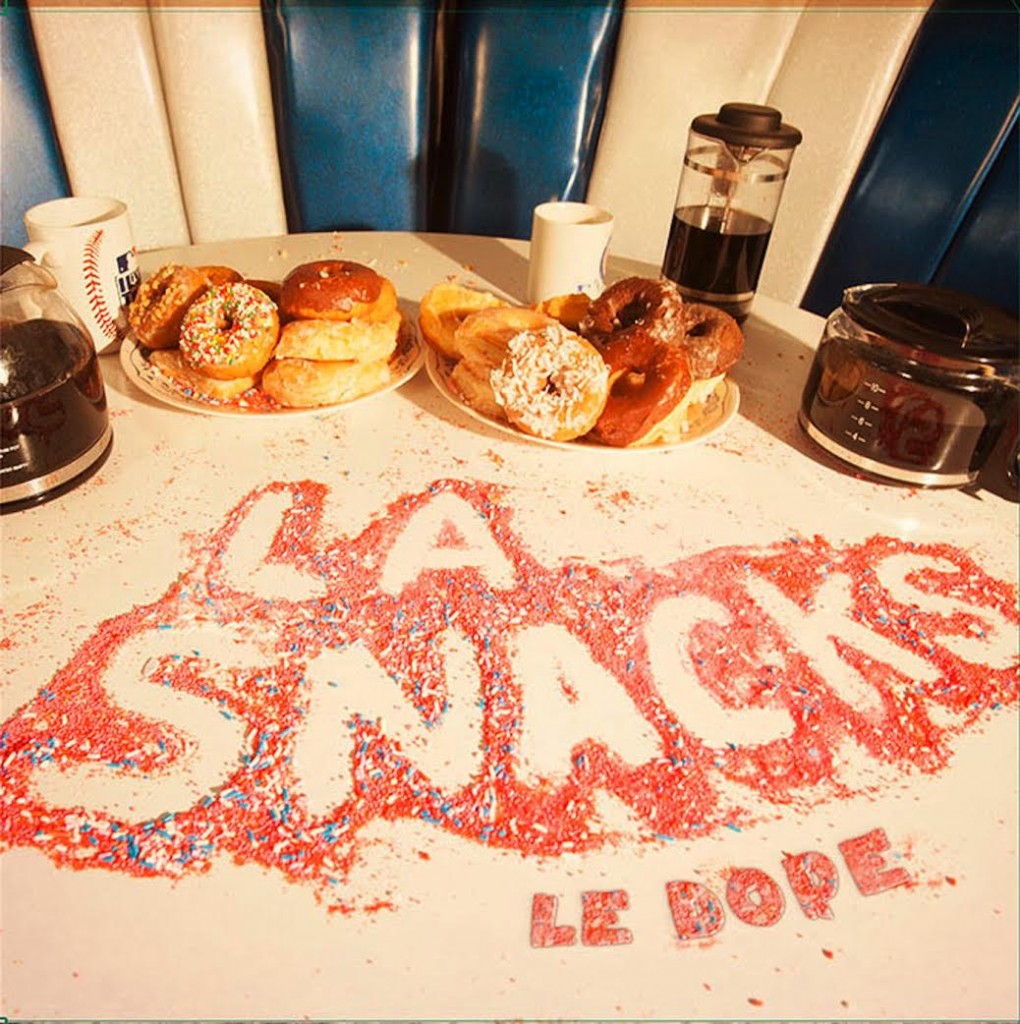 After nearly a century of nagging, I finally convinced La Snacks to set Le Dope free.  OK, so my constant badgering probably didn't do anything at all, but the album is out and it's a good one.  Below you'll find one of my favorite songs off of it.  If you like it (and I believe you will), then I highly recommend that you jump here to listen to and/or download the entire new full length.  Enjoy.
:La Snacks – The Dope:
By the way, I'm rather excited that SOTO is a sponsor of La Snack's 10th Anniversary Show at Spider House Ballroom on Saturday, March 1.  The band really has been a favorite of mine since I first moved out to Austin in 2007, and I'm eager to help them ring in their decade-long run.  Hope to see you there!  The Sour Notes, Daniel Francis Doyle, Ghost Knife, Loteria, Mac Blake, The Zoltars, and Mom Jeans are also on the bill.  Get more details here.