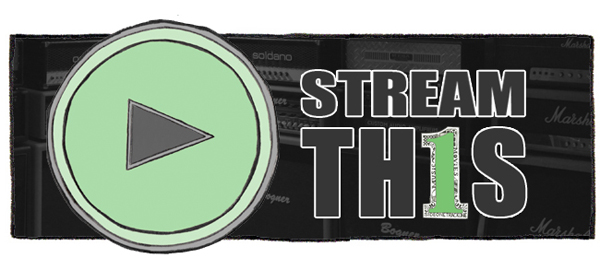 The SOTO inbox is always full of cool stuff that never gets to see the light of day on the actual site, and I'd like to change that.  So, every Friday I'll be posting the best album streams and videos that were sent my way during the week.  Take a scroll and find something worth remembering.
FULL ALBUM STREAMS
Mirror Travel – Mexico
Pelican – Forever Becoming
Black Milk – No Poison No Paradise
The Men – Campfire Songs
Kwes – Ilp
Avett Brothers – Magpie And The Dandelion
Dismemberment Plan – Uncanney Valley
Red Fang – Whales And Leeches
Cults – Static
Cass McCombs – Big Wheel And Others
Boldy James – My 1st Chemistry Set
Pearl Jam – Lightning Bolt
Happy Jawbone Family Band – Self Titled
Lucius – Wildewoman
Tim Hecker – Virgins
Carnivores – Second Impulse
Luke Temple – Good Mood Fool
Dean Wareham – Emancipated Hearts
Morcheeba – Head Up High
School Of Night – Self Titled EP
Wymond Miles – Cut Yourself Free
Grails – Black Tar Prophecies, Vol's 4, 5, & 6
His Clancyness – Vicious
Swiiim – Cellophane Castle
VIDEOS
Love Inks' Generation Club is out now on Monofonus.
Parquet Courts' Tally All The Things That You Broke EP was released this week via What's Your Rupture?.
Sharon Jones And The Dap-Kings will release Give The People What They Want on January 14 via Daptone.
Black Milk will release No Poison No Paradise on October 15.
Camera Obscura's Desire Lines is out now on 4AD.
Grooms recently put out Infinity Caller on Western Vinyl.
The Callas will release Am I Vertical? on November 19 via Inner Ear.
The Blow recently released a self titled album on Kanine.  They play Red 7 on November 2.
Rubblebucket's Save Charlie EP is out now on Communion.
Joanna Gruesome's Weird Sister is out now on Slumberland.
Infinity Shred's Sanctuary is available now.
Polica will release Shulamith on October 22 via Mom + Pop.
Of Montreal's Lousy With Sylvianbriar is out now on Polyvinyl.
T. Hardy Morris' Audition Tapes is out now on Dangerbird Records.
Nightland's Oak Island is out now on Secretly Canadian.  They play the Mohawk on December 3.
Pure Bathing Culture's Moon Tides is available now via Partisan.
Deap Vally just released Sistrionix this week via Cherrytree/Communion/Interscope/Island.