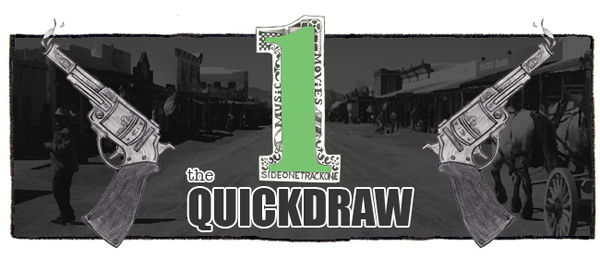 Music!  Enjoy.
:Wavves + Cloud Nothings – No Life For Me:  Over the weekend Ghost Ramp set free the previously announced album from Nathan Williams (Wavves) and Dylan Baldi (Cloud Nothings).  I haven't had a chance to listen to the whole thing yet, but this sloppy, hooky track has me excited to dive into it.  No Life For Me is available now via Bandcamp.
:White Reaper – Pills:  Here's the latest infectious single from White Reaper.  I just got sent their debut LP, and as soon as I have a chance I'm cracking it open and listening to it for forever (well, maybe not for-ev-er).  White Reaper Does It Again is due out July 17 via Polyvinyl.
:Low – No Comprende:  20+ year vets Low have put together a new full length.  This first single is pretty much what you'd expect from the band, but that's hardly a bad thing.  Ones And Sixes is due out September 11 via Sub Pop.
:Mas Ysa – Arrows:  It's kind of weird to hear Mas Ysa's vulnerable voice/songwriting/everything over a club-ready arrangement, but it works.  Seraph is due out July 24 via Downtown Records.  See him at Red 7 on July 17.
:Keeper – Next To Me:  I just got around to discovering this track from Austin's own Keeper.  It's an R&B-inspired effort that's been slickly produced, and I think it's fantastic.  Moonhigh is expected out later this year via Freshmoon.