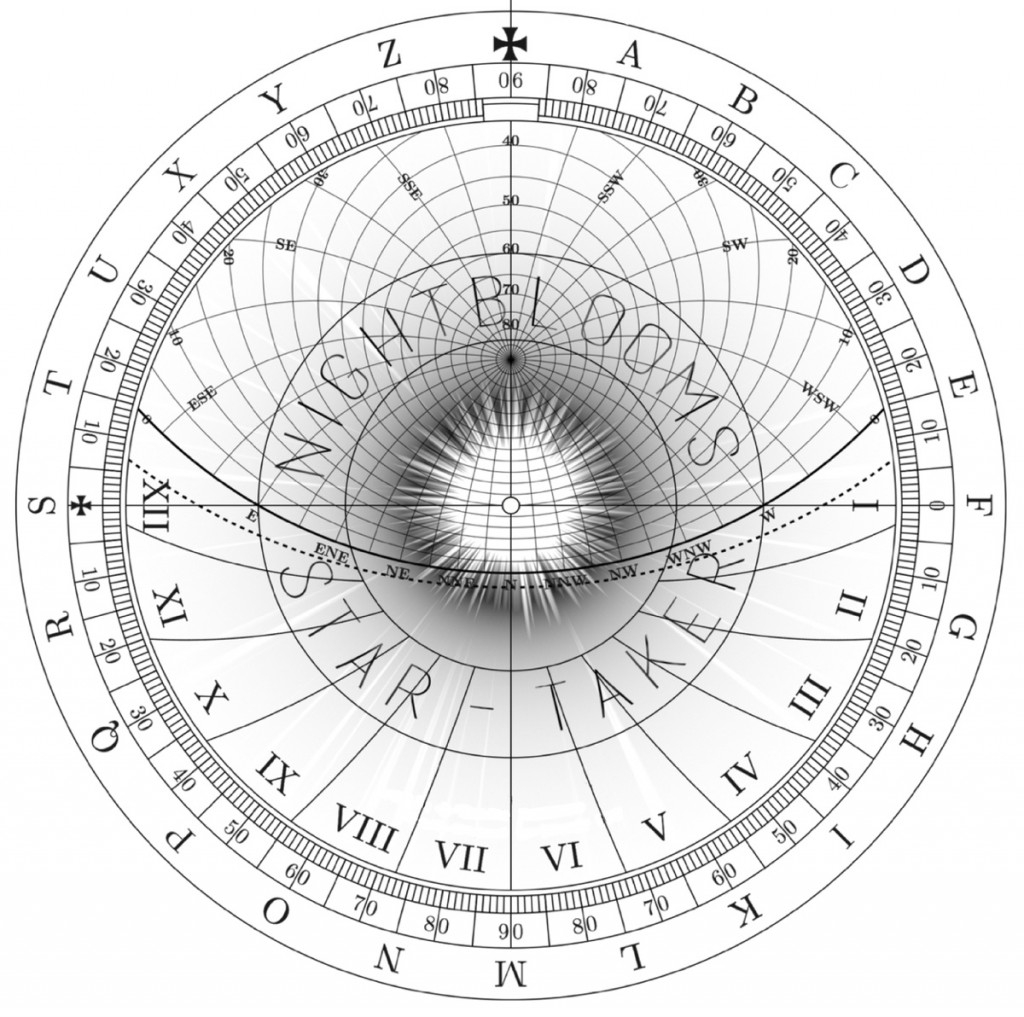 Karla Manzur is one of busiest musicians in Austin. She currently sings and is a multi-instrumentalist with some of the best musicians in town – Dana Falconberry, Alejandro Escovedo, Abram Shook, Nakia, and more. Amidst all of her musical commitments, she's managed to find the time for her own songs. The result is her solo effort called Nightblooms.
The project's name is reflected in some of the song titles (Lunar Sortie, Horizon Is A Lie) and in the lush, dreamy atmosphere of the music itself. Also, as she explains on the Nightbloom's Bandcamp page, "The album title Star-taker is the literal translation of Astrolabe – a medieval astronomical calculator."  Protip: if you pick up the CD, you'll find that it actually comes with a working letter pressed paper astrolabe!
Last month's record release show took place in a giant inflatable planetarium and included a 16 piece choir. I missed that performance but I can only imagine that it was an eloquently fitting tribute to the wonders and mysteries of the night sky. There are a few chances to see another Nightblooms performance – Karla will be performing at The North Door on November 16 and 23 as part of the live score performance of the film Yakona by local composer Justin Sherburn, then and on December 12 as part of The Deer's album release show at Spiderhouse Ballroom.