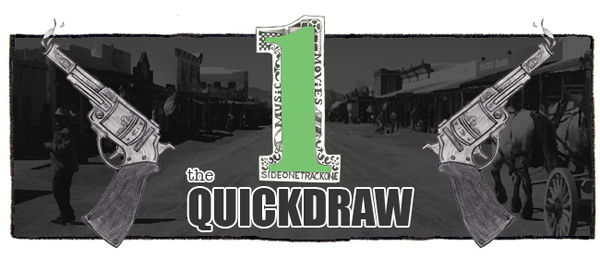 Today's music could use one more day off.  Enjoy.
:Obits – Taste The Diff:  This snarling punk track is exactly what all of our summers needed.  Turn it way up, friends.  Obits will put out a new full length, Bed & Bugs, on September 10 through the almighty Sub Pop.
:Twin Peaks – Irene:  While I think Twin Peaks is an odd name for a pop act (I can't help but think of the breastaurant), I do like their music.  This is one glimmering effort.  The band will put out Sunken tomorrow on Autumn Tone Records.
:Whirr – Swoon:  There's a whole lot going on in this massive song from Whirr, and I like all of it.  A lot.  I can't wait to see them live, as I imagine it's a thunderous time.   Around is due out on Graceface Records tomorrow.  If you're in Austin, the band will play the Mohawk on August 3.
:Static Jacks – I'll Come Back:  Until this pop number came along, I wasn't at all familiar with the Static Jacks.  Now I just need to get on with seeing if the rest of their stuff is this crazy catchy.  In Blue Out is due October 1 via Old Friends Records.
:Joseph Childress – Whispering Tide:  There was a day over the holiday break where I was just sort of obsessed with this song.  Joseph Childress has a great voice, and I pretty much get lost in it.  The Rebirths is due August 20 via Empty Cellar Records.