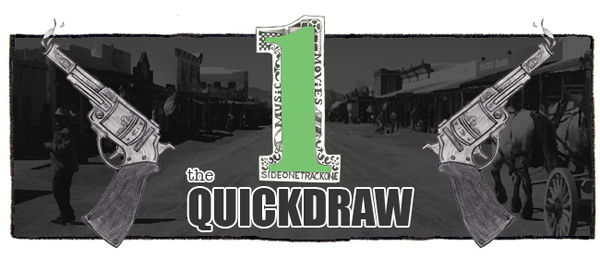 Music!  Enjoy.
:Jurassic 5 – The Way We Do It:  I thought Jurassic 5 put on a really good set at Fun Fun Fun Fest last year, so I'm happy to see they've decided to extend their reunion run.  No word yet on if a new album is coming, but hopefully this upbeat number means there's a chance.
:Sondre Lerche – Bad Law:  There's a few mini-freak out sessions in this indie pop gem, and every time one shows up I can't help but laugh.  They're just so weird.  Still, I really like the song, and also I suppose there's nothing wrong with Sondre Lerche throwing out a curveball every now and again.  Look for Please at some point this Fall via Mona Records.
:Jonsi – Where No One Goes:  Here's a track that Jonsi did for the upcoming film How To Train Your Dragon 2.  I can imagine listening to it while riding a dragon, so that's totally a job well done!  The soundtrack is due out June 10.
:Sylvan Esso – Coffee (MS MR Remix):  The original version of this Sylvan Esso song is cool, but I think I prefer this MS MR remix.  They're turned it into an atmospheric beast, and I just dig it to no end.  Obviously, this track is just a one-off effort, so grab it while you can.
:Big Deal – Always Boys:  Last year Big Deal put out the very solid June Gloom, and now they're following it up with an EP.  If this first single says anything, it's that the band is still hard at work on expanding their sound.  I approve.  The Sakura EP is due out July 15 via Mute.