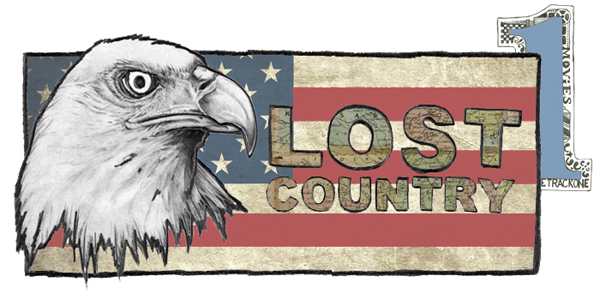 As the slick, overproduced country sounds of the 1980's transitioned into the insufferable cubicle pop of the 1990's and beyond, traditional country music was pushed to the AM radio fringes and then mostly forgotten by mainstream radio. LOST COUNTRY will take a look back at obscure and overlooked artists from country music's heyday of the 1960's through 1970's.
The Late, Kinda Great Johnny Darrell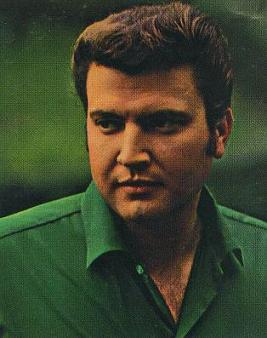 While the country "outlaw" moniker wasn't formally kicked around until Willie Nelson released his Austin-recorded 'fuck you Nashville' album Shotgun Willie in 1973, Alabama-born Johnny Darrell was unknowingly paving the way for the movement in the heart of Nashville in the mid-1960's.
In 1965, Darrell was managing a Holiday Inn near Music City Row when he was discovered by a United Artists rep looking to expand the mostly pop/rock label's roster to include more country talent. His first release was the single Green, Green Grass of Home, a Curly Putman song later made famous by a myriad of artists, from Porter Wagoner to Elvis Presley to Tom Jones. Darrell's version was low-key and dry, his maudlin baritone/tenor voice barely dragging the verses along -"The old hometown looks the same/as I step down from the train" - over a sparsely accompanied shuffle. Despite being the first artist to record the song, Darrell's version did not chart.
Darrell and the charts never made friends. His ultra laid back, just drank a five-gallon bucket of whiskey singing style could be hit or miss, but it was rarely better than in My Elusive Dreams from 1967's Son of Hickory Holler Tramp. The song is mid-tempo bruiser about a woman blindly following her man around the country as he hunts for and fails to find success. "I know you're tired of following my elusive dreams and schemes/but they're only fleeting things/my elusive dreams." Whether or not he realized it, Darrell was singing about himself.
Darrell played the knocked-down fool perfectly in songs like 1967's Come See What's Left of Your Man, which finds him crooning "When I woke up this morning/I had $200 worth of shakes/It only took me two days to drink up the check/that it took me two weeks to make." Boy oh boy, they don't sing 'em like that anymore.
Darrell's anti-success only helped boost his charm. He was an impossible guy to root against. A motel manager turned never-would-be country star. It's cliche to say, but Darrell was a few years ahead of his time. He released seven studio albums for United Artists and made it into the Top Five country charts only once with the somber waltz With Pen In Hand, which climbed to number three in 1968 but did little to boost his commercial success.
Darrell was a competent songwriter, but he was much better at discovering other people's songs. He was the first to record the Mel Tillis classic Ruby Don't Take Your Love To Town in 1967, a song made famous two years later when Kenny Rogers & First Edition recorded it. Likewise, The Son of Hickory Holler's Tramp, which Darrell recorded in 1967, was a huge hit in 1968 for soul singer O.C. Smith.
And that was the rub with Darrell. He recorded songs that other people found success with but never made much of a splash on his own. After being dropped by United Artists in 1970 he drifted for a few years before releasing his last studio album, 1975's Water Glass Full of Whiskey, on Capricorn, a label that fittingly went bankrupt just four short years later.
Darrell faded into obscurity and later struggled with diabetes that was exacerbated by his worsening alcoholism. He died in 1997 at the age of 57 in Kennesaw, Georgia.
Yours truly recently unearthed a still-sealed copy of Darrell's 1969 album Why You Been Gone So Long at Waterloo Records in Austin. I decided it might be fun to open it and play it for the first time on video. Here is the result.
Recommendations:  If you're interested in checking out Johnny Darrell and are into vinyl, a good place to start is The Best of Johnny Darrell (1970) – United Artists. For a more complete retrospective, Singin' It Lonesome: The Very Best…1965-1970 (2000) – Raven Records is available on CD.