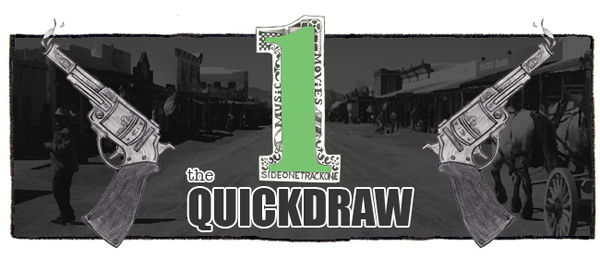 Today's music was crafted by the elves.  Enjoy.
:Generationals – Spinoza:  If I made a quick list of the "best news" that this week has delivered, Generationals announcing a new album would be somewhere near the top.  They're such a fantastic pop act, which you will see for yourself via this hooky gem.  Heza is due on April 2 through the always lovely Polyvinyl Records.
:Jens Lekman – Olivia And Maddy:  Like all things from Jens, this is an absolute charmer.  Yes, that means you're pretty much guaranteed to feel the need to smile whenever you decide to hit play.  Sorry.  The track is just a one-off single, so grab it while you can.
:Widowspeak – Thick As Thieves:  This band keeps rolling out singles from their upcoming album, and I keep getting more anxious for its release.  Molly Hamilton has the sort of voice that grabs my attention and just won't let go.  Captured Tracks will release Almanac on January 22.
:Guards – Ready To Go:  I really dig this track.  It's very warm and inviting, and I just can't get enough of the moments where it soars.  In Guards We Trust is going to be a hell of an effort if it has anything else on it that's as good as this.  The album is due out February 5 via Black Bell.
:Hands – Trouble:  Here's a band that just signed with Kill Rock Stars this week.  This first single is a fun, upbeat number, and I'm certainly curious to see what else they have to offer.  Synesthesia is expected to be released on April 30.