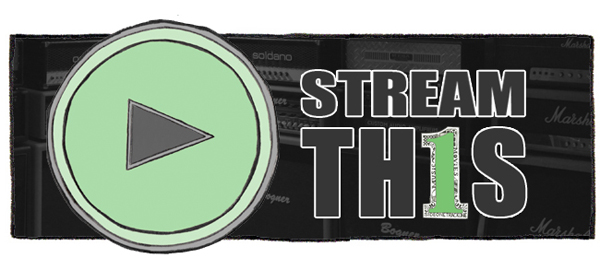 The SOTO inbox is always full of cool stuff that never gets to see the light of day on the actual site, and I'd like to change that.  So, every Friday I'll be posting the best album streams and videos that were sent my way during the week.  Take a scroll and find something worth remembering.
FULL ALBUM STREAMS
Bass Drum Of Death – Self Titled
Lightning Dust – Fantasy
The Orwells – Other Voices
Matias Aguayo – The Visitor
oOoOO – Without Your Love
James Holden – The Inheritors
Mavis Staples – One True Vine
Smith Westerns – Soft Will
Bosnian Rainbows – Self Titled
Selebrities – Lovely Things
Columboid – Monster Vision
VIDEOS
The Sour Notes' In The Meanwhile cassingle is available now.  They have a free show at the Blackheart tonight.
Majical Cloudz recently released Impersonator via Matador.  They play Red 7 on August 31.
JJ DOOM randomly released this track.  Their last effort together was in 2012.
The Postal Service reunited to celebrate the 10th Anniversary of Give Up.
The Coathangers just put out a 7″ on Suicide Squeeze.
Small Black's Limits Of Desire is out now on Jagjaguwar.
Chvrches will release The Bones Of What You Believe on September 24 through Glassnote Records.  They'll play Stubb's on November 22.
Barbarossa will release Bloodlines on August 8 via Memphis Industries.
The Hussy's Pagan Hiss is out now on Southpaw Records.
Foals' Holy Fire is out now on Sub Pop.
San Fermin will put out a self titled album on September 17 via Downtown Records.
Metz's self titled album is currently available on Sub Pop.
Wavves' Afraid Of Heights is out now on Mom + Pop.
Niagara released OTTO earlier this year on Monotreme Records.