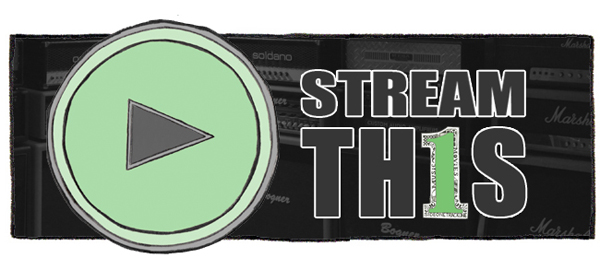 The SOTO inbox is always full of cool stuff that never gets to see the light of day on the actual site, and I'd like to change that.  So, every Friday I'll be posting the best album streams and videos that were sent my way during the week.  Take a scroll and find something worth remembering.
FULL ALBUM STREAMS
David Bowie – The Next Day
Cloud Cult – Love
Caitlin Rose – The Stand-In
Rhye – Woman
The Cave Singers – Naomi
Youth Lagoon – Wondrous Bughouse
Jamaica Queens – Wormfood
Suuns – Images Du Futur
Blue Hawaii – Untogether
The Men – New Moon
Javelin – Hi Beams
Shlohmo – Laid Out
Idiot Glee – Life Without Jazz
VIDEOS
Brazos will release Saltwater on May 28 via Dead Oceans.
Ra Ra Riot's Beta Love is out now on Barsuk.
Melody's Echo Chamber released a self titled album late last year.
The M Machine just put out Metropolis Pt. II on OWSLA.
Bleached will release Ride Your Heart via Dead Oceans on April 2.
Yukon Blonde's Tiger Talk is out now.
Blackbird Blackbird have an EP out now called Boracay Planet.  They play the Mohawk with STRFKR on March 7.
STRFKR will release Miracle Mile on April 1 via Polyvinyl.  As noted above, they play the Mohawk on March 7.
Matt And Kim released Lightning last year.
Ducktails have an album out now on Domino called The Flower Lane.
Kate Nash will release Girl Talk on March 5.
Computer Magic will release a new 7″ on March 12.
This is a new single from GEMS.
David Bowie will release The Next Day on March 12.