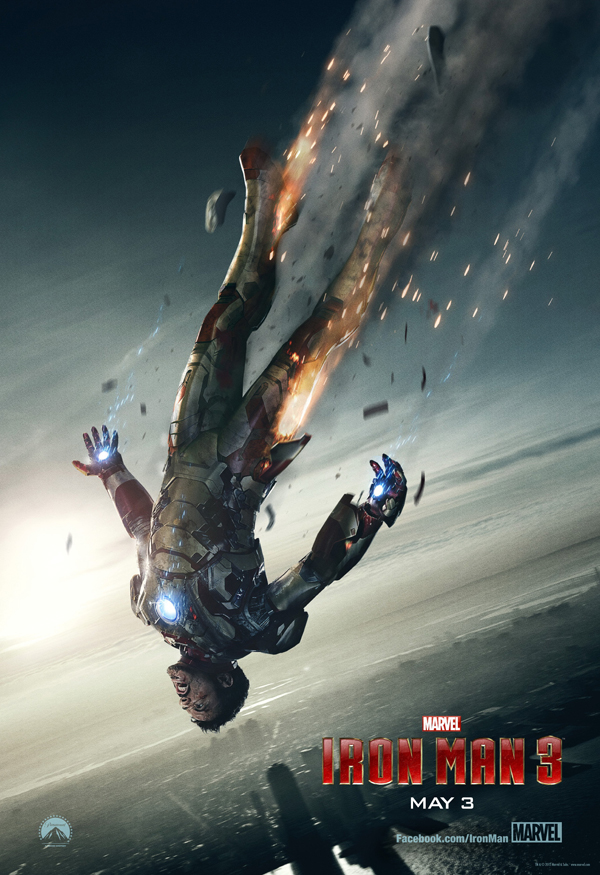 People are doing traditional-style reviews all over the web, so we decided to try something different.  In each "breakdown" we'll take a look at what a film's marketing lead us to believe, how the movie actually played, and then what we learned from it all.  Read on!
The Impression:
Robert Downey Jr. is back as Tony Stark/Iron Man, but this time it's with Shane Black (Kiss Kiss Bang Bang) as the director.  Trailers featuring the villainous Mandarin and a PTSD-riddled Stark hint at an edgy ride.
The Reality:
First of all, please note that I will not be spoiling any of the rather glorious plot twists that happen in Iron Man 3.  Go experience them!
Now, as for the film, it's pretty damn fantastic. Shane Black's effort looks and sounds like a proper Iron Man entry, but it really is a different sort of beast.  He strips Tony Stark of everything, puts him to work, and then allows you to see what kind of a man he really is.  In all honesty, I thought Iron Man 3 played out like a more light-hearted, accessible version of The Dark Knight Rises.  This is an approach that I didn't even kind of expect, but I loved it.  I really think it puts the series in a place where it won't only feel like something that's setting up the next Avengers flick.  They can do actual standalone films that further develop the characters and add the sort of depth that's rarely found in billion dollar blockbusters.
On a final note, Robert Downey Jr. and Gwyenth Paltrow are stellar throughout the entire film.  There's been some talk of their run as these characters coming to an end, and I really hope that doesn't happen.  At this point they will be nearly impossible to replace.
The Lesson:
Marvel is making can't-miss films right now.