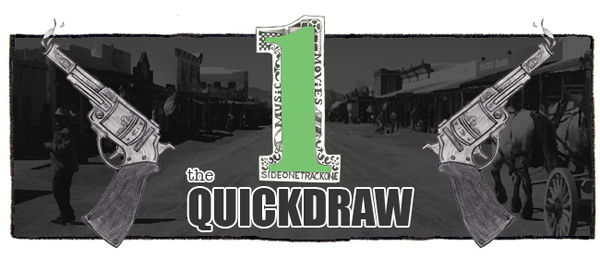 Music!  Enjoy.
:She And Him – Time After Time (Frank Sinatra Cover):  Doesn't it feel like a full-on covers album from She And Him has been a long time coming?  They're totally built for that sort of thing.  Anyhow, this track is slinky and warm, and I like it.  Look for Classics on December 2 via Columbia.
:Nots – Reactor:  I know that Nots have been tooling around Memphis for a few years because their press release told me so, but I think you can also hear that "process" in this song.  They totally sound like a band that's bursting at the seams and ready to get out in the world and do something.  We Are Nots is due on November 11 via Goner Records.
:Mourn – Silver Gold:  Three 18-year olds and a 15-year old make up Mourn.  I know it's lame to just focus in on age, but I've listened to this 90s-heavy rock track probably 10 times, and I still can't believe a bunch of teens crafted it.  Good for them.  The band's self titled album will be out on February 17 via Captured Tracks.
:Ipps – U Need 2 Bleed:  I found this oddly infectious Ipps number over at Pitchfork this weekend.  The lyrics are a little silly and overall the track itself feels/sounds kind of lackadaisical, but I just can't get it out of my head.  Everything Is Real is currently available through Bandcamp.
:Angel Olsen – May As Well:  Here's a dusty number from the upcoming expanded version of the album that Angel Olsen put out earlier this year.  It makes me want to drink whiskey.  The deluxe edition of Burn Your Fire For No Witness is due out November 18 via Jagjaguwar.  See her at Fun Fun Fun Fest this weekend.