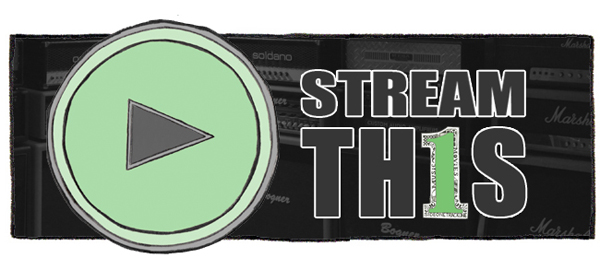 The SOTO inbox is always full of cool stuff that never gets to see the light of day on the actual site, and I'd like to change that.  So, every Friday I'll be posting the best album streams and videos that were sent my way during the week.  Take a scroll and find something worth remembering.
FULL ALBUM STREAMS
Charles Bradley – Victim Of Love
Cold War Kids – Dear Miss Lonelyhearts
Generationals – Heza
Olafur Arnalds – For Now I Am Winter
IO ECHO – Ministry Of Love
Luxury Liners – They're Flowers
Vondelpark – Seabed
Dutch Uncles – Out Of Touch In The Wild
The Black Angels – Indigo Meadow
Chvrches – Recover EP
Wax Idols – Discipline And Desire
Mudhoney – Vanishing Point
Wire – Change Becomes Us
Warm Soda – Someone For You
Niagara – Otto
Tartufi – These Factory Days
VIDEOS
Yeah Yeah Yeahs are all set to release Mosquito on April 16 through Interscope.
Phosphorescent just put out Muchacho on Dead Oceans.
Marnie Stern's The Chronicles Of Marnia is out now on Kill Rock Stars.
Big Deal is set to release June Gloom on June 18 via Mute.
Wavves recently put out Afraid Of Heights on Mom + Pop.
Tricky will release False Idols on May 28 via his own label.
Shellshag will put out Shellshag Forever on April 20 through Don Giovanni.
Barbarossa's The Load 7″ is out now on Memphis Industries.
Team Spirit will release a self titled EP on April 9 via Vice Records.
Toro Y Moi's Anything In Return is out now on Carpark Records.
The Coathangers are about to head out on a tour in Europe with And You Will Know Us By The Trail Of Dead.
Inc. recently put out No World on 4AD.
Thee Oh Sees will release Floating Coffins on April 16 via Castle Face.
Cold Cave put out this song in September of last year, but the video is new.
Passion Pit's Gossamer is out now.