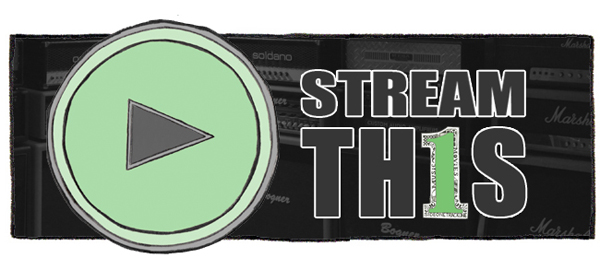 The SOTO inbox is always full of cool stuff that never gets to see the light of day on the actual site, and I'd like to change that.  So, every Friday I'll be posting the best album streams and videos that were sent my way during the week.  Take a scroll and find something worth remembering.
FULL ALBUM STREAMS
Matt Bauer – No Shape Can Hold Me Now
Autumn Owls – Between Buildings, Towards The Sea
Death Songs – Sung Inside A House
Chad Valley – Younger Hunger
Andrew Bird – Hands Of Glory
Talk Normal – Sunshine
VIDEOS
P.O.S. had to cancel his tour due to needing a kidney transplant.  You can donate money here.  We Don't Even Live Here is out now.
DFA just released Sinkane's new album, Mars.
INDYNS will put out a full length in the coming months.
The Hood Internet recently released FEAT.
You can pick up The Alchemist's Russian Roulette now.
M83 will put out a Steve McQueen single (complete with remixes) on November 27.
Emil And Friends released the Royal Oats EP this week.
The Raveonettes released Observator earlier this year.
Wintersleep's latest album is titled Hello Hum, and it's available now.
Everybody's Got It Easy But Me is out now.  The Intelligence play Red 7 on November 3.
Soley's We Sink is out now.
Stars just played ACL.  The North is available now.
This is actually a different edit of Paradise.  Wild Nothing's Nocturne is out now.
The Faint play Emo's East on November 28 in celebration of the Danse Macabre reissue.
Vinyl Williams will release Lemniscate on November 13.
A Place To Bury Strangers are set to play Fun Fun Fun Fest.  Worship is out now.
The Sword recently released Apocryphon.  They'll be playing Fun Fun Fun Fest.
Sylver Tongue will release the Something Big EP on November 6.
Asthmatic Kitty will release Silver & Gold: Songs For Christmas Volumes 6-10 on November 13.  Sufjan Stevens will play Emo's East on December 1.