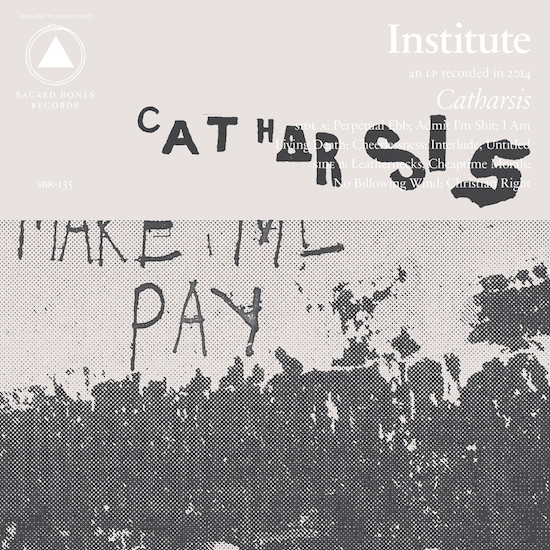 Last month Austin's Institute released their debut full length album, Catharsis, via Sacred Bones Records. The label, home to bands such as Destruction Unit, Jenny Hval, and The Men, also released Institute's 2014 EP, Salt.
The band formed in March of 2013 and includes members of Wiccans, Glue, and Blotter. Led by the Iggy Pop-inspired singer Moses Brown, the post-punk group is known for its angular guitar, rumbling bass and pulsating percussions – all served with an underlying anarchy. Their live shows are known to spawn furious moshing with Brown often leaving the stage to make his way into the crowd.
I was a big fan of the Salt EP and was eager to hear their first full length. It did not disappoint. The production on the record has more polish than their previous EPs but the punk energy and attitude remains the same.
Those hoping to catch their much ballyhooed live show here in Austin will be disappointed. There are no upcoming local gigs listed. The band is scheduled for a west coast tour in August, so here's hoping they decide to put on an Austin show or two before packing up the van.
:Institute – Perpetual Ebb: