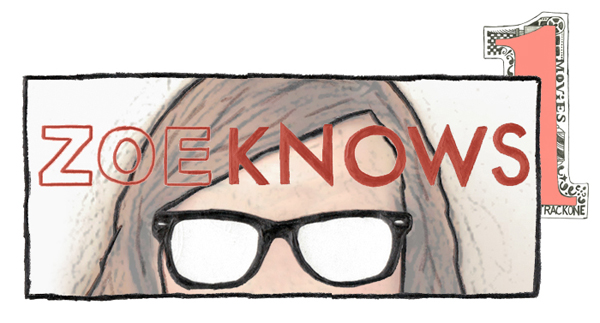 There are few things more universal than sadness. If, you're human, you've been sad, and chances are that you've got a song to go along or help you through it. I'm so enchanted by the concept of excellently sad mixes, because when I am sad, I do not want to be cheered up. No, I am a deep wallow-er. I want to lie alone in my bed eating and immersing myself in the saddest possible songs. It was in this vein that, years ago, I made The Infinite Sadness Mix. I've been reworking the mix a lot over the years, adding and subtracting songs as my music tastes have changed, but the basic concept stays the same; what do I want to listen to when I am at my worst?
I like this mix as an introduction to my new (!) monthly mix feature, because it showcases my "emo" roots. I'm sure I'll produce many proper indie rock mixes, but I like throwing in reminders here and there that my little heart still beats like a 2003 skate and surf teenybopper. Yet, the majority is still "credible"; although I suppose Modest Mouse's stint in the Top 40 doesn't make them a poster boy. But the melancholy tone that their initial horn riff sets is almost as heart-lurching as the lyrics "If the world's at large, why should I remain?"
The National make an appearance, of course, although it was hard to narrow it down to one track since they are basically the crown princes of sadness. But Green Gloves go beyond the obvious angst of newer offerings (such as High Violet's soul crushers), and explores alienation. Stars show up twice, thanks to their paired songs that play so well together. You get the first blow; then, just when you've forgotten, they pop back up with further tales of relationship horror. And only a couple songs in, we get that throwback emo style started with Dashboard Confessional–I don't know how people have a proper cry without them, anyway.
Dear & The Headlights and Manchester Orchestra have the same depraved vibe, both seeming to beg to women in their lives for some sort of salvation. Bon Iver shows up between the two of them to do his electronic thing–remember that phase?!–which is used to great dramatic effect in this eerie track. About halfway through the mix, Yann Tiersen shows up for the first time, and then finishes things out, both times with instrumental tracks. Both tracks are taken from the soundtrack to Amelie, and I love them for their ability to communicate such intense ennui via the piano. Ben Gibbard's The Postal Service side project was basically a receptacle for all his leftover misery; the drawn out beat of this song perfectly communicates the numbed brain. The inclusion of Something Corporate will probably provoke more than a few laughs, but Andrew McMahon is one musician I have stood by for 10 years and counting. This isn't even his best sad track; but I think it's one that captures teenage angst so perfectly. This song was on repeat during a break up at age 16, so that should tell you something about the mindset you'll want going in.
And for all you total weirdos who prefer to listen to happy music when you're sad (psh, what's cheering up even mean), I've included a bonus track that you can tack on for a more hopeful ending.
:Modest Mouse – World At Large (Horn Intro Version):
:The National – Green Gloves:
:Stars – Your Ex-Lover Is Dead:
:Dashboard Confessional – So Long, So Long:
:Dear And The Headlights – Mother Make Me Golden:
:Bon Iver – Woods:
:Yann Tiersen – Le Moulin:
:Manchester Orchestra – Where Have You Been?:
:The Postal Service – The District Sleeps Alone Tonight:
:Something Corporate – Walking By:
:Stars – One More Night (Your Ex-Lover Remains Dead):
:Yann Tiersen – Comptine D'un Autre Ete: l'Apres Midi:
:Regina Spektor – Eet: