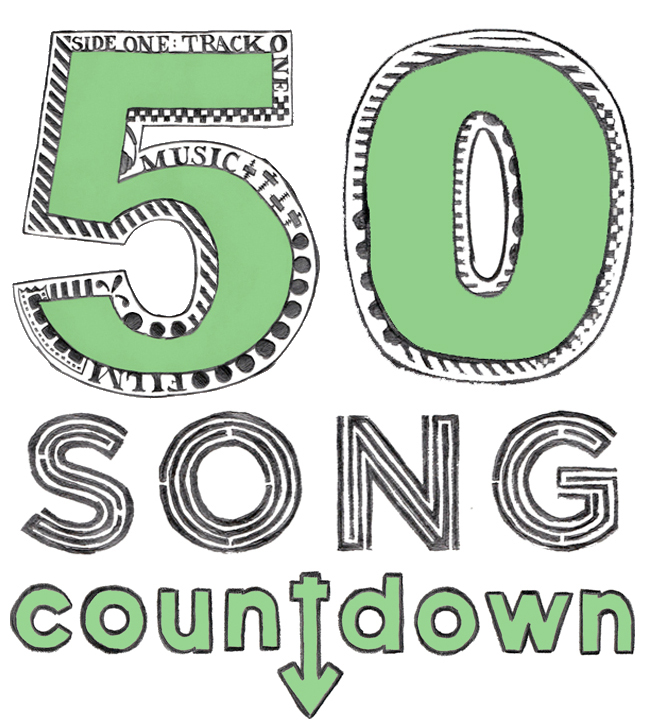 Hey!  It's time to start counting down my Top 50 Songs of 2015.  As always, the entire list is made up of tracks that have steadily been in my rotation since I came across them.  Enjoy.
50)  :Carly Rae Jepsen – Let's Get Lost:  I officially boarded CRJ's bandwagon this year.  Her latest is LP is pretty damn fun, and I think this is the best song off of it.  You're legit stone cold if you can listen to it and not want to dance.  From Emotion.
49)  :Icky Blossoms – In Folds:  I was all about this driving, synth-filled track from Icky Blossoms before I even finished listening to it for the first time.  It's an all-around stellar sounding song that just dominates the room.  From Mask.
48)  :Death Cab For Cutie – The Ghosts Of Beverly Drive:  This is the first Death Cab For Cutie single in a very long time that's stuck with me.  Probably because it moves well and the band actually sounds awake in it.  From Kintsugi.
47)  :Albert Hammond Jr. – Born Slippy:  It's nice that the Strokes are still working together, but I'd be fine if they called it quits and guitarist Albert Hammond Jr. just went about churning out more solo albums.  As shown here, the guy really knows how to write an inviting pop tune.  From Momentary Masters.
46)  :The Suffers – Make Some Room:  Houston's The Suffers really took off this year, and I'm so very happy for them.  As for this track, I think it's one of 2015′s most endearing efforts.  From the Make Some Room EP.
45)  :Sweet Spirit – Babydoll:  I've been watching locals Sweet Spirit play this live for a long while, so I love that a recorded version finally came along.  It's definitely one of those songs that I find stuck in my head seemingly all of the time.  From the band's self titled EP.
44)  :Jeff The Brotherhood – Black Cherry Pie:  This song from Jeff The Brotherhood features a goddamn flute solo by Ian Anderson (of Jethro Tull fame) and has a chorus that mentions wanting to stab someone in the eye.  Those two things alone should warrant its placement on anyone's year-end list.  From Wasted On The Dream.
43)  :Desaparecidos – City On The Hill:  The Conor Oberst that fronts Desaparecidos is my favorite Conor Oberst.  I think his emo-y voice is best used in tracks like one, which is an anthemic scorcher.  From Payola.
42)  :Dan Friel – Rattler:  Dan Friel is a master at twiddling knobs (not a euphemism).  I frequently put this inspired tune on whenever I need to rally up for something.  From Life.
41)  :jj – Truce:  The immense amount of attitude that's all throughout this jj song has entertained me for much of 2015.  The whole thing is just ridiculous (and fun).  From Truce.