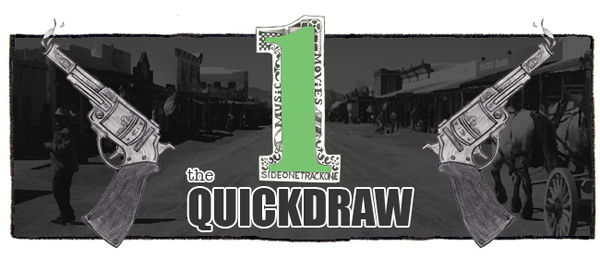 Music!  Enjoy.
:Blonde Redhead – The One I Love:  Here's the third single off of Blonde Redhead's upcoming album.  It's a minimalistic gem.  Look for Barragan to be released on September 2 via Kobalt.  See them at the Mohawk on November 17.
:Saint Pepsi – Fall Harder:  Saint Pepsi has transitioned from being a producer (remixer? masher upper?) to turning out really catchy pop tunes, and I'm digging it.  I hope he (Ryan DeRobertis) has more of the same on the way.  The Fiona Coyne/Fall Harder single is out now via Carpark.
:Ex Hex – Beast:  I feel like it's taking an eternity for the Ex Hex album to come out.  I need it!  Mary Timony is the best and I just want to ride around in my car and blast a bunch of hooky pop rock tunes like this one.  Rips is due out October 7 via Merge.
:Ty Segall – Susie Thumb:  Even if you're not a big fan of Ty Segall, you at least have to appreciate the way he non-stop churns out albums.  I guess downtime isn't really his thing.  Anyhow, this track is rad and riffy.  Manipulator will be released on August 26 via Drag City.  See Ty at the Mohawk on September 5.
:I Love You But I've Chosen Darkness – Faust:  I thought I Love You But I've Chosen Darkness had called it quits, but here they are – eight years since their one and only album – with a new effort.  They still sound like a moody bunch.  Dust is due out October 28 via Secretly Canadian.