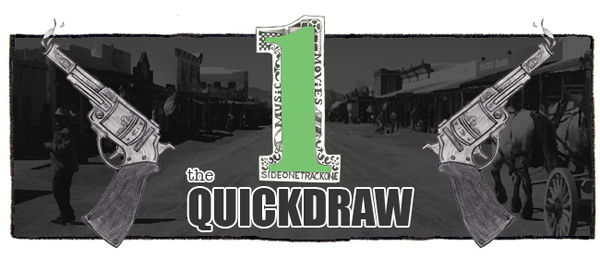 Music!  Enjoy.
:Bop English – Dani's Blues (It Was Beyond Our Control):  Here's the first single from Bop English, a new project from White Denim's James Petralli.  It's expansive, quirky and instantly likeable stuff.  Constant Bop is due out April 14 via Downtown Records.
:Colleen Green – TV:  Those of you who've long desired something to help explain your love of TV, this one is for you.  Be sure to thank Colleen Green by seeking out her new album, I Want To Grow Up, when it gets released on February 24 via Hardly Art.
:American Wrestlers – Kelly:  The press release for this song says it has "shimmering charm" and I totally agree.  I'm definitely interested in hearing whatever else American Wrestlers have to offer.  Look for the act's self titled debut on April 7 via Fat Possum.
:Diet Cig – Harvard:  The lyrics in this new one from Diet Cig become increasingly direct, so by the time it ends my face is always completely cringed.  I like that.  In fact, I want more.  The Over Easy EP will be released on February 24 via Father/Daughter Records.
:Hurry – Shake It Off:  I came across Hurry in Pitchfork's "tracks" section the other day, and I'm really pumped that I did.  This song of theirs is power pop perfection.  You can find it on Strength In Weakness, a six band split benefiting United Cerebral Palsy.