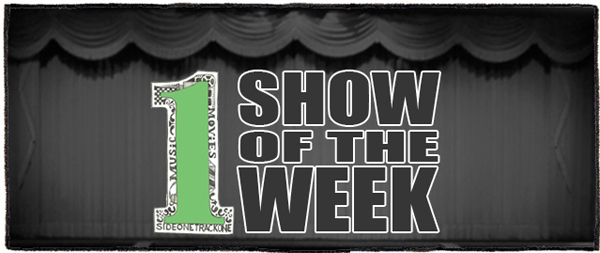 This week is a real good one for picking up high quality new albums.  Get out there.
Friday, February 9 at Sidewinder.  Good Field is having a show to celebrate their new LP, Surface Tension, which features some of this rock act's best work. Tix are $10. Royal Forest, Big Bill and Jesse Dalton are also playing.
Friday, February 9 at Barracuda.  You'll have to get a little creative to see both Hovvdy at Barracuda and Good Field at Sidewinder, but you can do it!  Hovvdy's new album is titled Cranberry, and it's full of fantastic bedroom pop tunes.  Tix are $10.  Molly Burch and Ama will open.
Saturday, February 10 at Empire.  Wild Child's snazzy new album is called Expectations.  The super nice thing with this one (aside from getting to watch a good band play good songs) is that it's a FREE show.  Opening for the pop act will be Modern Medicine and Robby.
BONUS Show Recommendations:
Tonight:
- Grace Rowland Park (of The Deer), Ali Holder, Lindsey Verrill (of Little Mazarn) at The Lemon Lounge
Thursday:
- Curtis Roush (of Bright Light Social Hour) at Waterloo Records
- Bill Callahan at Austin Central Library
- A Giant Dog, Lola Tried, Flesh Lights, DJ Steen at Beerland
Friday:
- Ringo Deathstarr, Temple of Angels, Blushing at Hotel Vegas
- RJD2, Always Proper at Empire Control Room
- Night Drive, Moving Panoramas, Emme at Empire Control Room
- Croy and the Boys, Rattlesnake Milk, Dirt Legs at Cheer Up Charlies
- The Devil Makes Three, The Huntress, Holder of Hands at Emo's
Saturday:
- Phoebe Bridgers, Soccer Mommy at Antone's
- Taylor Muse (Quiet Company), Ram Vela at the Buzz Mill
- Hamilton Leithauser, Thor Harris, Jana Horn at Barracuda
Sunday:
- Black Books, Trace of Lime, Futon Blonde, Zottos at Hotel Vegas
- Lana Del Rey, Kali Uchis at the Erwin Center