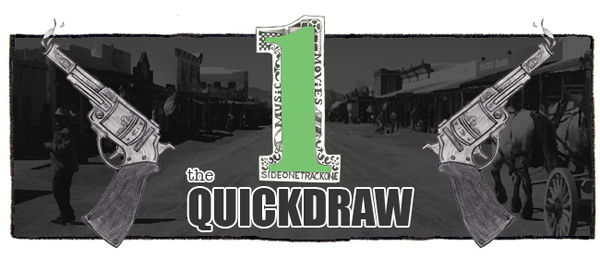 Music!  Enjoy.
:Someone Still Loves You Boris Yeltsin – Step Brother City:  While the name Someone Still Loves You Boris Yeltsin has gotten less funny/cute over the years, the band has actually gotten better and better.  This new one is energetic and infectious, and I think it may be their best song yet.  The High Country is due out June 2 via Polyvinyl.
:Toro Y Moi – Run Baby Run:  To be honest, I sort of hated this track the first time I heard it.  Then I found myself humming it a lot, and now here we are.  It's definitely Chaz Bundick being retro in a way he never really has before (all pop, no funk).  What For? is due out April 7 via Carpark Records.
:Soley – Follow Me Down:  This atmospheric brooder from Iceland's Soley has done a great job of reminding me that I totally like Iceland's Soley.  Good to have her back!  Her first album since 2011′s We Sink is titled Ask The Deep, and it's due out May 12 via Morr Music.
:Hollow Sunshine – Careful Travel:  I love a good slice of shoegaze, and that's definitely what this is.  On a related note, the name Hollow Sunshine couldn't possibly scream "shoegaze band" any louder.  Bring Gold will be released this summer via Iron Pier.
:Two Sheds – Get It Out:  I found this Two Sheds track over at Stereogum a few days back.  It has an odd pace to it, but I like the dramatic songwriting and Caitlin Gutenberger's voice is great.  Assembling is due out May 26 via Crossbill Records.