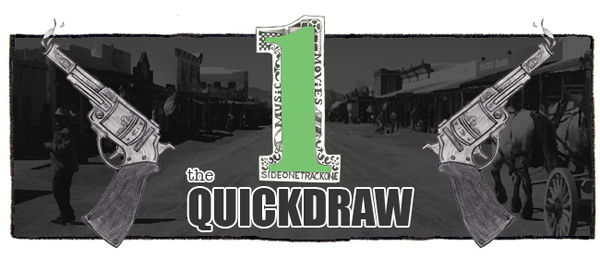 Music!  Enjoy.
:Health – Stonefist:  Whenever I listen to this I can't help but picture a dark, hazy club with far too many lasers and strobes wildly going off.  Hopefully that's what Health was going for.  Death Magic is due out August 7 via Loma Vista Recordings.
:The Cairo Gang – Be What You Are:  This little retro pop tune is just about as pleasant as can be.  If the rest of The Cairo Gang's upcoming LP is equally ear-pleasing, I may end up spending a lot of time with it.  Goes Missing is due out June 23 via God? Records.
:Diane Coffee – Everyday:  Foxygen have lost the weird magic that initially made me love them, but at least Shuan Fleming (their drummer) is still going strong as Diane Coffee.  I really like this scatterbrained but inspired song.  Everybody's A Good Dog is due out September 4 via Western Vinyl.
:Tearjerker – Obviously Wrong:  Shoegaze without a wall of a sound pounding your ears – that's probably the best way to describe this gem from Tearjerker.  I'm excited to check out their new album.  Stay Wild is due out July 17.
:jj – Truce:  "I'm on the news/I hear my enemies screaming/We want truce"  This sassy as fuck new track from jj has been cracking me up for days.  More please.  The Truce single will be out later this month via Sincerely Yours.