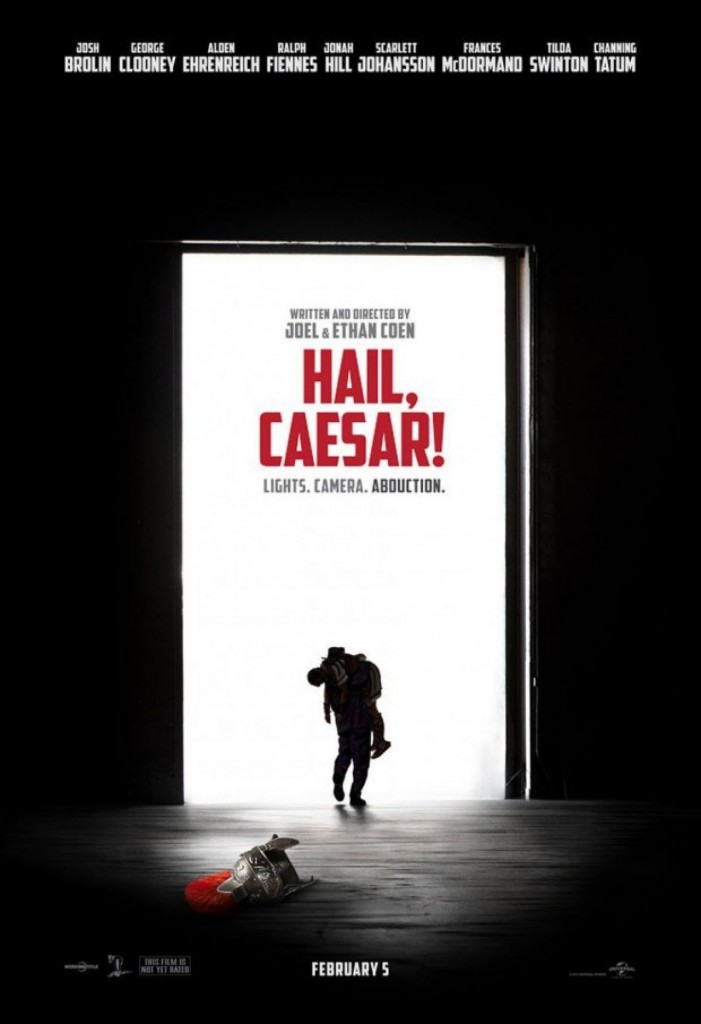 Pre-Screening Stance:
It's a Coen brothers film starring just about every awesome actor in Hollywood. I would say excitement is a mild term for what I am right now.
Post-Screening Ramble:
There are very few Coen brothers movies that I don't flat out enjoy. In my humble opinion, and many other folk's less humble opinions, the filmmaking siblings are two of the great American masters still working today. And sometimes, well, sometimes even the greatest directors make minor films. Which is, very much what Hail, Caesar is – a thinly-plotted 50s Hollywood noir that though enjoyable, never finds its footing as well as it should. The film centers on one day in the life of Eddie Mannix, the studio-head-cum-bodyguard-cum-fix-it-guy, who has, on this one particular 24-hours, to deal with a kidnapped star (George Clooney in fine scenery chewing form), a Communist plot, a cowboy-action-star who's trying to be a dramatic actor and, well, a whole lot more. There's a light theme of religion in the film (or film as religion or religion on film or something about religion and film and the gods of cinema), or perhaps the nature of good and evil, or maybe even the importance of art above all else, but the film tries to do so much in such a short time that getting a bead on what the directors are actually trying to say is difficult. Instead, as Mannix searches for both Clooney's Baird Whitlock, and his own soul, he jumps from soundstage to soundstage, each bearing another beautiful reproduced allusion to the Golden Years of Hollywood film. By the end, as everything comes together in a loosely held, slightly messy knot of narrative cohesion, you're left wondering, did the Coen brothers just want to make sure that at some point in their lives they could direct a film that had Busby Berkeley-style dance scenes, a dinner drama, and a sub rising out of the water. Well, good work gentlemen, now you have.
One Last Thought:
You need to see a Coen brothers film twice. You just do. So maybe, just maybe this will end up being another Big Lebowski or something and this first scan-over just wasn't enough.