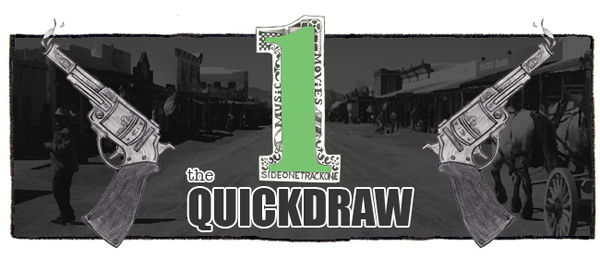 Here's a few songs that were released while SOTO was napping.  Enjoy.
Bully – Feel The Same

Bully are now on Sub Pop and their new album, Losing, will be out on October 20.  This quickie of a first single is a real gem, and I can't wait to hear more off of the LP.  Catch the band at Emo's on December 8.
The Mynabirds – Shouting At The Dark
I think The Mynabirds have themselves a legit hit here.  Turn it up.  Their new album, Be Here Now, is due August 25 via Saddle Creek.
Weaves – #53
I saw Weaves at SXSW earlier this year, and since then I've been anxious for new music.  Well, it's here, and it's good.  The band will release their sophomore effort, Wide Open, on October 6 via Kanine.

—
Grooms – Turn Your Body
Grooms have readied a new album, Exit Index, and it'll be released on October 20 via Western Vinyl.  The lead single is a lot less noisy than their usual stuff, but I dig it.
Widowspeak – When I Tried
Here's one for your headphones, it's the latest single off of Widowspeak's upcoming album, Expect The Best, which is due out August 25 via Captured Tracks. The band will play Sidewinder on October 3.

—