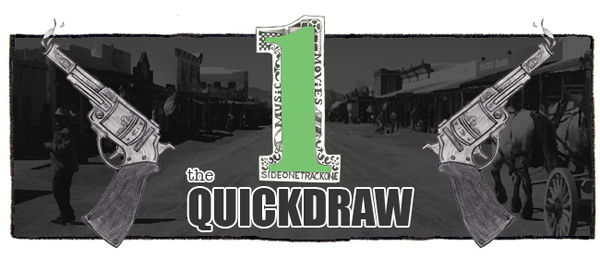 Music!  Enjoy.
:Built To Spill – Never Be The Same:  This track is no Living Zoo (hear that stellar single here), but it's easy on the ears and worthy of your time.  Untethered Moon is due April 18 via Warner Bros.  See the band at Stubb's on May 19.
:Crying – Patriot:  Crying grabbed my attention with this song and the way that it sounds like Rush slathered with playful riffs and indie pop sensibilities.  It's weird but infectious.  Get this track now over at their Bandcamp page.
:Griz – For The Love (Featuring Talib Kweli):  I adore this track!  Griz's arrangement is as fantastic and enjoyable as anything I've come across in 2015.  In fact, it's so great I often get lost in it and totally whiff on paying any sort of attention to Talib Kweli.  Say It Loud will be released on March 31 via All Good Records.
:No Joy – Everything New:  No Joy have readied their third full length, and this entrancing number is the first single off of it.  I recommend slapping on a solid pair of headphones before you hit play.   More Faithful is due out June 9 via Mexican Summer.
:Inheaven – Regeneration:  "I don't want to pull you down/I just want to fuck around"  This swirling slice of indie rock is impressive, and Inheaven are now a band I firmly have my eye on.  Regeneration will be released on May 5 via B3SCI/AMF Records.