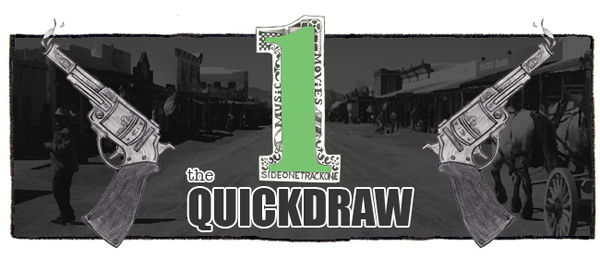 Today's music ain't afraid of no ghosts.  Enjoy.
:Kurt Vile – Never Run Away:  This track served as the pleasant surprise of my weekend.  It's light and as sing-a-long worthy as can be, and I don't have issue at all with calling it my favorite Kurt Vile effort.  Walkin' On A Pretty Daze is due out on April 9 via Matador.
:Anamanaguchi – Planet:  If you've ever thought of Anamanaguchi as a band that only makes nerdy video game songs, then this track will certainly change your mind.  Unless, of course, you happen to hate pretty dance numbers.  Endless Fantasy will be released on May 14.
:Good Graeff – Hold Me Fast:  Fellow blogger Jared Hoke (5 Acts) has started Echo Dive Music, and the first act he's working with is Good Graeff.  The twin sisters have a super solid folk pop sound that I think you'll like.  The duo hope to put out an EP later this year, but first they need to complete their Kickstarter.  Help?
:White Fence – Fragility:  I really dig this low key pop track, and I'm a little bummed that it's not on White Fence's upcoming album.  Oh well.  You can find this song as the b-side on the Pink Gorilla 7″.  Cyclops Reap is due out on April 9, and the band will play Austin Psych Fest on April 28.
:Black Milk – Sunday's Best – Monday's Worst:  I was really excited to see a new Black Milk track pop up last week.  The guy just always churns out some of the most interesting hip hop around.  A new full length is expected to be released at some point later this year.