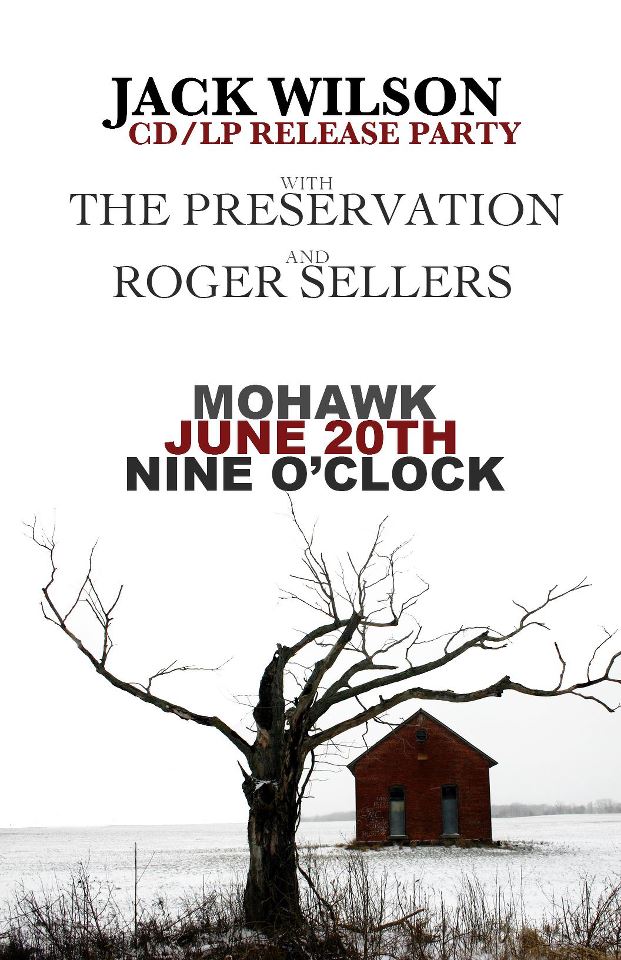 Tomorrow singer/songwriter Jack Wilson is holding a record release party at The Mohawk.  His new album, Spare Key, was released last month on Fluff And Gravy Records. He writes raw, emotive songs that reflect on many of his personal experiences and journeys. His musical influences touch on folk and Americana, but you can also recognize more melodic pop influences ranging from The Beach Boys to Elliott Smith. His live performances are honed and fleshed out with a full band definitely worth seeing.  He'll have CDs and LPs, and copies of the 7" 45 single Cigarette/Glow, featuring the Good Music Club performance of Rainbow/Tiger.  The bill is rounded out by The Preservation and Roger Sellers.
—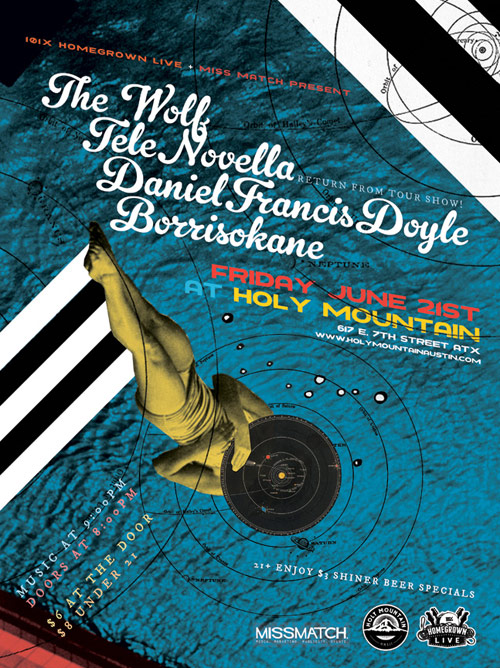 Tele Novella (ex-Agent Ribbons, JC & Co, Belaire) are back home in Austin from their West Coast tour. Give them a warm welcome at the 101X Homegrown Love show this Friday at Holy Mountain.  You'll also find The Wolf, Daniel Francis Doyle, and Borrisokane on the lineup.
—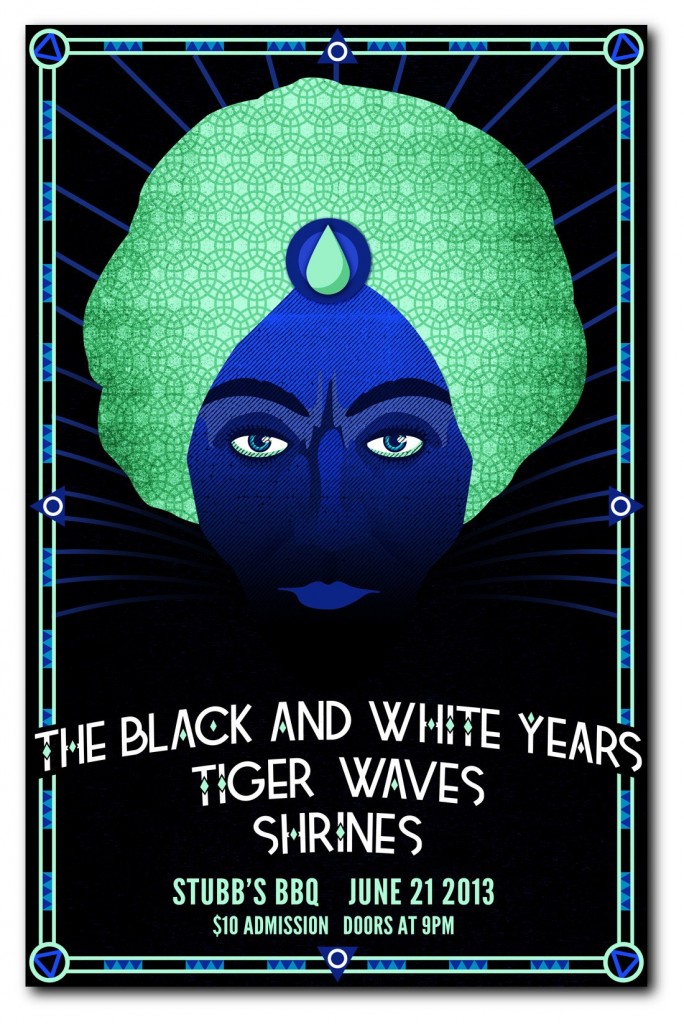 The Black And White Years have completed a new album to be released later this fall. They're playing their first headlining show of 2013 at Stubb's this Friday. There are plenty of new tunes to hear, but I'm sure that they'll be playing plenty of old favorites. One of their new songs, Just Like Old Times, features Adrienne Butler, wife of lead singer/guitarist Scott Butler, on lead vocals. The bill is rounded out by local bands Tiger Waves and Shrines.
—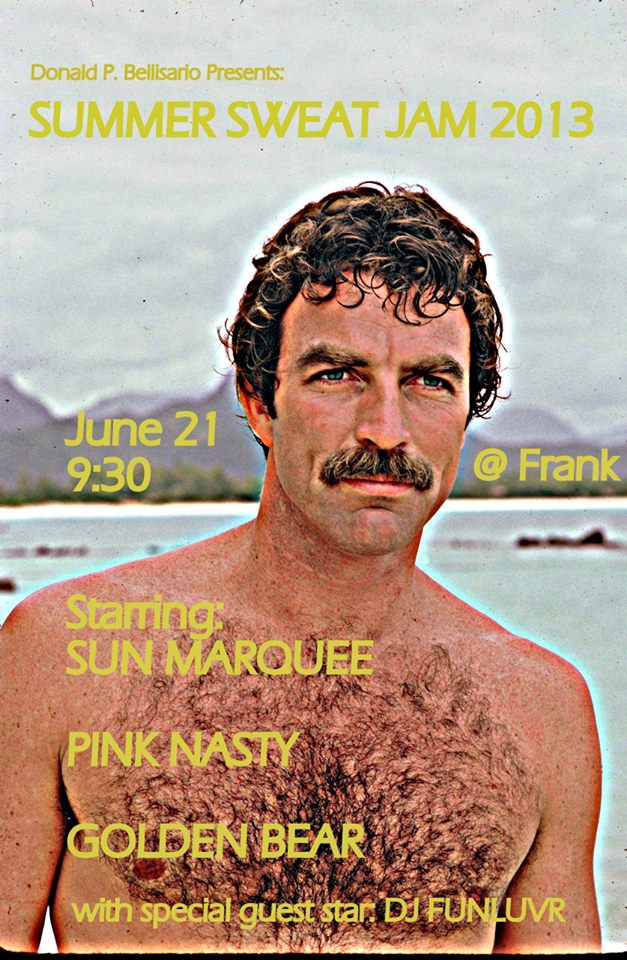 As if there wasn't already enough happening on Friday, Frank has Golden Bear with Sun Marquee and Pink Nasty. This show (aka Summer Sweat Jam 2013) should be as sexy and fun as the gig poster, which features a photo of Tom Selleck from his Magnum PI days. For a $6 cover (and all ages), you're getting a bargain full of top notch local, pop underground talent.
—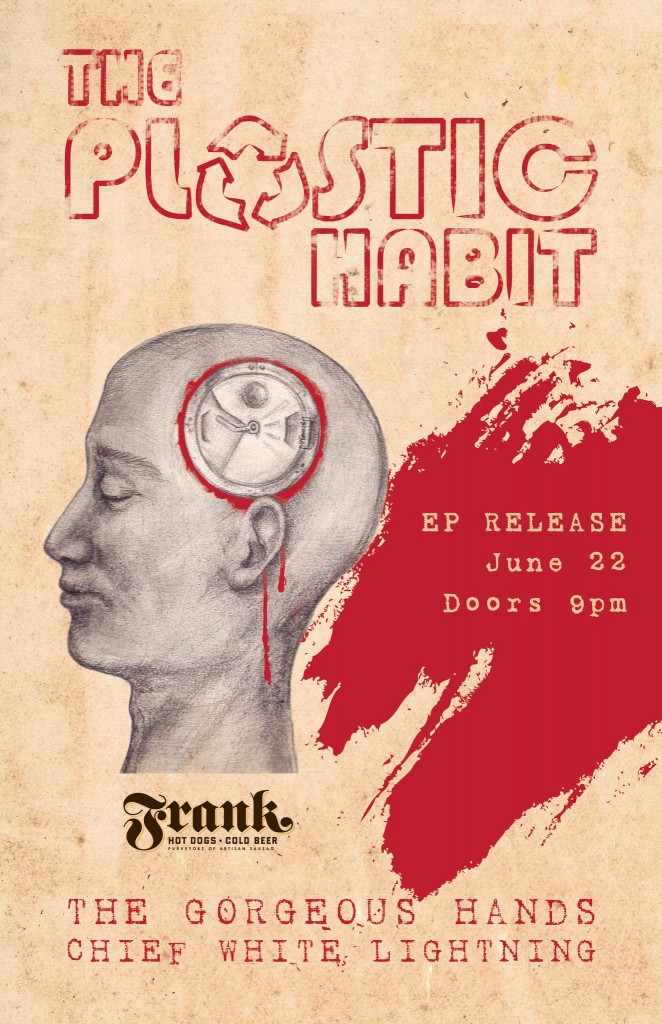 The Plastic Habit is holding a release party in celebration of their debut EP, Out Of The Airlock, this Saturday at Frank. Led by singer and guitarist Jonas Wilson, the band also features members of other notable Austin acts, including The White White Lights, Lomita, Okkervil River, Slowtrain, The Dialtones, and The Lovely Sparrows. Their sound alternates between power pop, glam rock, punk, and indie pop; it's fun, loud, catchy, and maybe even a little bit sexy. Jonas Wilson is also an entertaining front man who is not afraid to let loose and have a good, sweaty fun onstage.  They're joined by special guests The Gorgeous Hands and Chief White Lightning.
:The Plastic Habit – Out Of The Airlock: