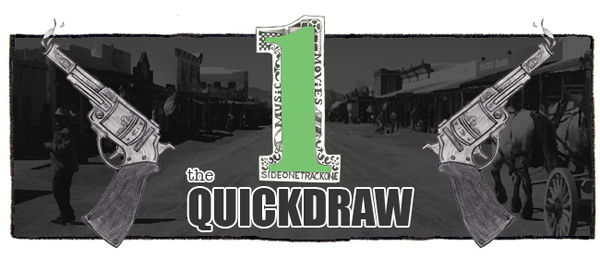 Music!  Enjoy.
:Summer Cannibals – Full Of It:  I'm all about the amount of attitude that Summer Cannibals have on display here.  Their upcoming album is looking like it's going to be a winner.  Full Of It is due out May 27 via Kill Rock Stars.
:Hot Hot Heat – Kid Who Stays In The Picture:  It was weird getting an email titled "Hot Hot Heat Announce Final Album."  I honestly didn't even know they were still together.  As for this track, it's pretty damn good.  Maybe they shouldn't be calling it quits.  The band's self titled album is due out June 24 via Kaw-Liga Records.
:Fujiya And Miyagi – Serotonin Rushes:  "Daaammmnnn!"  That's what I said the first time I heard this new one from Fujiya and Miyagi.  Hope you're ready to dance.  EP 1 is due out May 27 via Impossible Records.
:Goat – I Sing In Silence:  This free floating little tune from Goat is just about as pleasant as can be.  Crank it up and let it fill the room, especially if your Monday is off to a rough start.  The Snake Of Addis Ababa 7″ is due out May 27 via Sub Pop.
:Mutual Benefit – Lost Dreamers:  Here's a very pretty new song from Mutual Benefit (aka Jordan Lee).  His voice is just so warm and inviting.  Skip A Sinking Stone is due out May 20 via Mom + Pop.