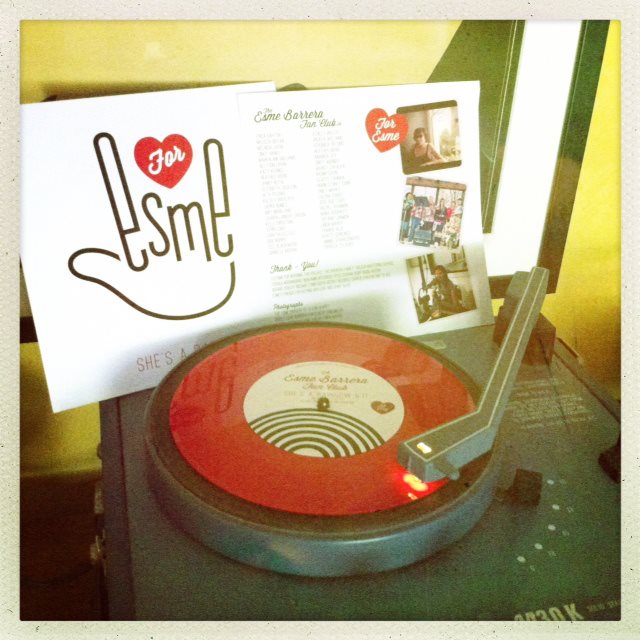 Girls Rock Camp Austin recently released the She's A Rainbow 7″ in celebration of the life of Esme Barrera, who died in January of last year. This cover of The Rolling Stones classic was previously sung at Esme's memorial service and again performed by the Esme Barrera Fan Club (friends of Esme, Girls Rock Camp instructors) for the bright red vinyl single; the b-side is Christina Arellano's For Esme.
All proceeds will go to support the Esme Barrera Unlimited Possibilities Scholarship Fund, which provides girls the chance to participate in GRC music programs. You can help Esme's generous spirit live on and support GRC by purchasing this single at your local record retailers (End of an Ear, Waterloo Records, Antone's Records, Breakaway Records). It's a beautiful, loving, and colorful tribute to a woman who combined her passions of supporting kids and local music.
—

If you're looking for music to put you in a chilled out mood during this August heat wave, check out the new single from shoegaze pop quartet She Sir. Kissing Can Wait is an icy cool slice of guitar bliss, shimmery keys, and refreshingly sweet vocals. Keep your ears open for more songs from their upcoming album Go Guitars, which is due very soon.
—