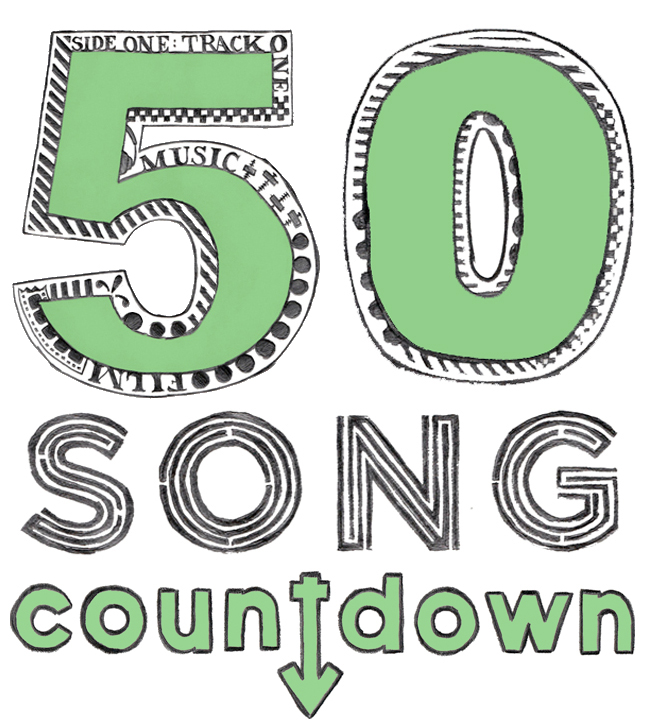 I was going to stop at #31, but I figured that was silly.  So, the list continues on!  Enjoy.
Part 1 is HERE.
Part 2 is HERE.
PS – I got a ton of take down notices, so you'll have to listen via Spotify.
30)  :Mystery Lights – Follow Me Home:  Daptone launched a rock imprint – WICK – in 2016, and this Mystery Lights single was its first release.  I dig how loud and sloppy it is.
29)  :Weaves – Coo Coo:  If you like things that are clever and quirky, then this song from Weaves will delight you.
28)  :Twin Peaks – Walk To The One You Love:  This might be my favorite Twin Peaks track.  It's such a breezy slice of garage pop.
27)  :Frankie Cosmos – On The Lips:  I'm all about Greta Kline (aka Frankie Cosmos) and her rather sincere voice here.  Also, I appreciate that this song mentions David Blaine.
26)  :The Tallest Man On Earth – Time Of The Blue:  Kristian Matsson (aka The Tallest Man On Earth) cut this late one night while out on the road.  I think it's one of his better songs.
25)  :Field Mouse – The Mirror:  Mostly 90s, sort of emo, entirely great.  That's probably the best way to describe this one from Field Mouse.
24)  :The Hotelier – Piano Player:  The Hotelier offer up a lot of song here (roughly six swirling minutes worth), but thankfully it's a great ride that's totally worth the time and attention it requires.
23)  :Tancred – Control Me:  Here's one of my favorite 90s-inspired tracks of 2016.  It's just about perfect.  Good work, Tancred.
22)  :LIV – Wings of Love:  This is a fantastic Fleetwood Mac-like effort from LIV, a "supergroup" that features Lykke Li, Miike Snow's Andrew Wyatt and Pontus Winnberg, Peter Bjorn & John's Björn Yttling and producer Jeff Bhasker.
21)  :Priests – JJ:  Frontwoman Katie Alice Greer destroys in this Priests track.  That voice of hers is just so very rad.