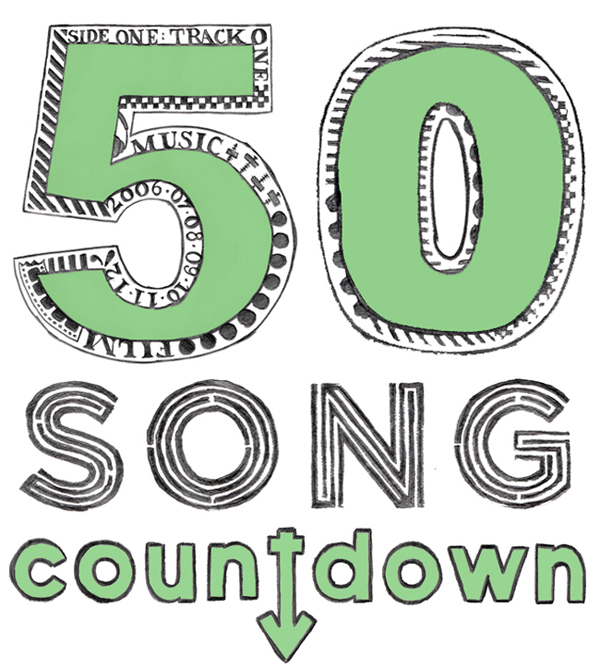 On the off-chance that you weren't paying attention throughout any part of 2012, then know that I have you covered.  Below you'll find the third part of my Top 50 Songs Of 2012.  In case you're curious, I chose the songs from the 400+ tracks that I shared around here throughout the last 11 months.  Enjoy.
30)  :Lace Curtains – Bedroom Honesty:  For a song that sounds so wonderfully casual and inviting, it's brutally upfront about quite a few things.  I love it.  From The Garden Of Joy And The Well Of Loneliness.
29)  :Three Mile Pilot – Long Way Up:  It doesn't seem plausible for a band to take a decade-long break and then come back as good as ever, but 3MP are currently in the middle of doing just that.  For proof, give this indie rock effort a listen.  From the Maps EP.
28)  :Ceremony – Hysteria:  There isn't anything about this punch to the soul that doesn't make me want to set something on fire, and I appreciate that greatly.  From Zoo.
27)  :FIDLAR – Got No Money:  These guys have so many rad songs that make me want to thrash around, and yet it was this catchy little pop number that I couldn't escape all year.  Variety is good, friends.  From the Don't Try EP.
26)  :Yellow Ostrich – Marathon Runner:  Vocal loops, a good chorus, and just the right amount of rock – that's the Yellow Ostrich formula, and in songs like this one, it works very well.  From Strange Land.
25)  :Rubblebucket – Oooh Wa:  This band's name makes them sound like some sort of wild punk outfit, but as you'll see in this shimmering track, they're actually a really good indie pop act.  From the Oversaturated EP.
24)  :Felix – Oh Thee 73:  Listening to this duo snark their way through this intricate number has been one of my favorite parts of 2012.  From Oh Holy Motar.
23)  :How To Dress Well – & It Was U:  90s R&B isn't something I can claim as my thing, but if it's coming from How To Dress Well?  Well, then that is entirely me.  I wish I had a good dance move for whenever this comes on.  From Total Loss.
22)  :Reptar – Sebastian:  Reptar are a bizarre ray of sunshine for me.  The vocals live out in left field, but the music is gloriously upbeat.  I've been singing this one all year.  From Body Faucet.
21)  :Dan Deacon – Lots:  My favorite thing about Dan Deacon is that even if you can't figure out what the hell he's trying to do, he has songs like this one that you get into simply because they're so kinetic.  If I ran, I'd totally run to this.  From America.