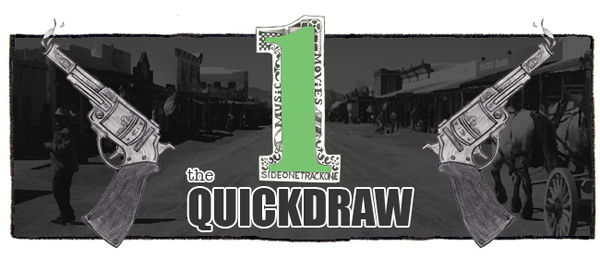 Music!  Enjoy.
:The Mantles – Hate To See You Go:  The Mantles have a way of drawing me in and holding tight.  Hard to tell whether it's more their familiar-feeling music or the stellar songwriting.  All Odds End is due out October 16 via Slumberland.
:Protomartyr – I Forgive You:  This is one rambly, Parquet Courts-esque track, and it's great.  I can't wait to spend a lot of time with Protomartyr's upcoming album.  The Agent Intellect is due out October 9 via Hardly Art.
:Pujol – Sleepy Doni:  I had this new Pujol single stuck in my head before I even got done listening to it for the first time.  It's a slice more playful than his usual stuff.  The Kisses EP is due out November 27 via Bartertown CO-OP.
:Pity Sex – What Might Soothe You?:  Judging only by this track, Pity Sex seem to be aiming for a bigger, better and crisper sound on their upcoming LP.  That's exciting.  White Hot Moon will be out in 2016 via Run For Cover Records.
:Expert Alterations – You Can't Always Be Liked:  First of all, I love the title of this track (it's also what the album is called).  Secondly, Expert Alterations are one of the best new bands to come out of 2015.  I'm fully expecting their debut LP to be stellar.  You Can't Always Be Liked is due out October 30 via Kanine.